Submitted by Minister Annie Pearl Thomas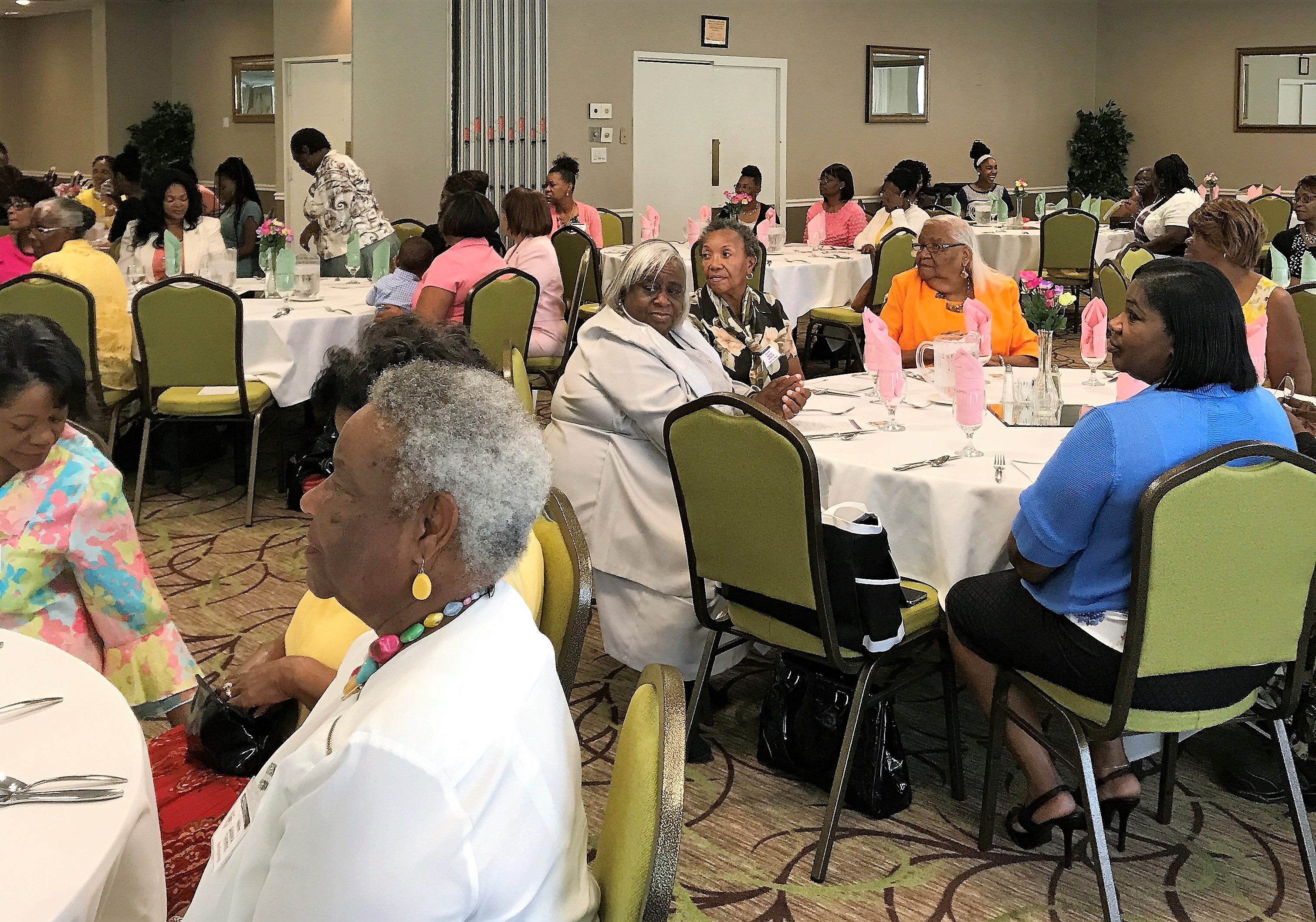 May 18-20, 2017, the Gainesville District COGBF Women's Ministry celebrated our 18th Annual Women's conference – The Highest Standard. In what many say was one of the best conferences to date, it featured 3-power packed days of worship, fellowship and a calling to God's highest standard.
On Thursday, we were featured with a powerful word from Pastor Wilhelmina Williams of the Body of Christ Jesus, Destin, FL. She called for the mourning women of Zion to cry out to God as well as for the cunning women – wise women who know how to get a breakthrough. She encouraged the women and everyone in attendance to seek the presence of God, which is truly the Highest Standard.
On Friday evening Prophetess Gwendolyn Ware, of Macedonia COGBF in Clermont, FL shared a powerful vision of God preparing the body of Christ to cease from striving as He propels us to cruise like an airplane after liftoff. She let us know that we will begin to do more, be more and impact more people as God elevates us to a place where we can cruise freely.
The conference concluded with a beautiful Fellowship Brunch on Saturday at the Wyndham Garden Hotel.  After feasting on a wonderful breakfast, Minister Cheryl Thomas gave a powerfully and touching message on the power of love. She admonished us that Jesus has already fulfilled the law; and is now calling on the body of Christ to fulfill our highest calling. And that calling is to love Him with all our heart and our neighbor as yourself – thus fulfilling His greatest commandment to us. She concluded with this statement, "The HOLIEST thing we can ever do is to LOVE"
We solicit your prayers as God continues to bless the Women of God and elevate us to His Highest Standard. Also feel free to follow the Gainesville District Women's Ministry on Social Media at www.facebook.com/GDWomensmininstry