Biographical Sketch of Minister Domonique Brunson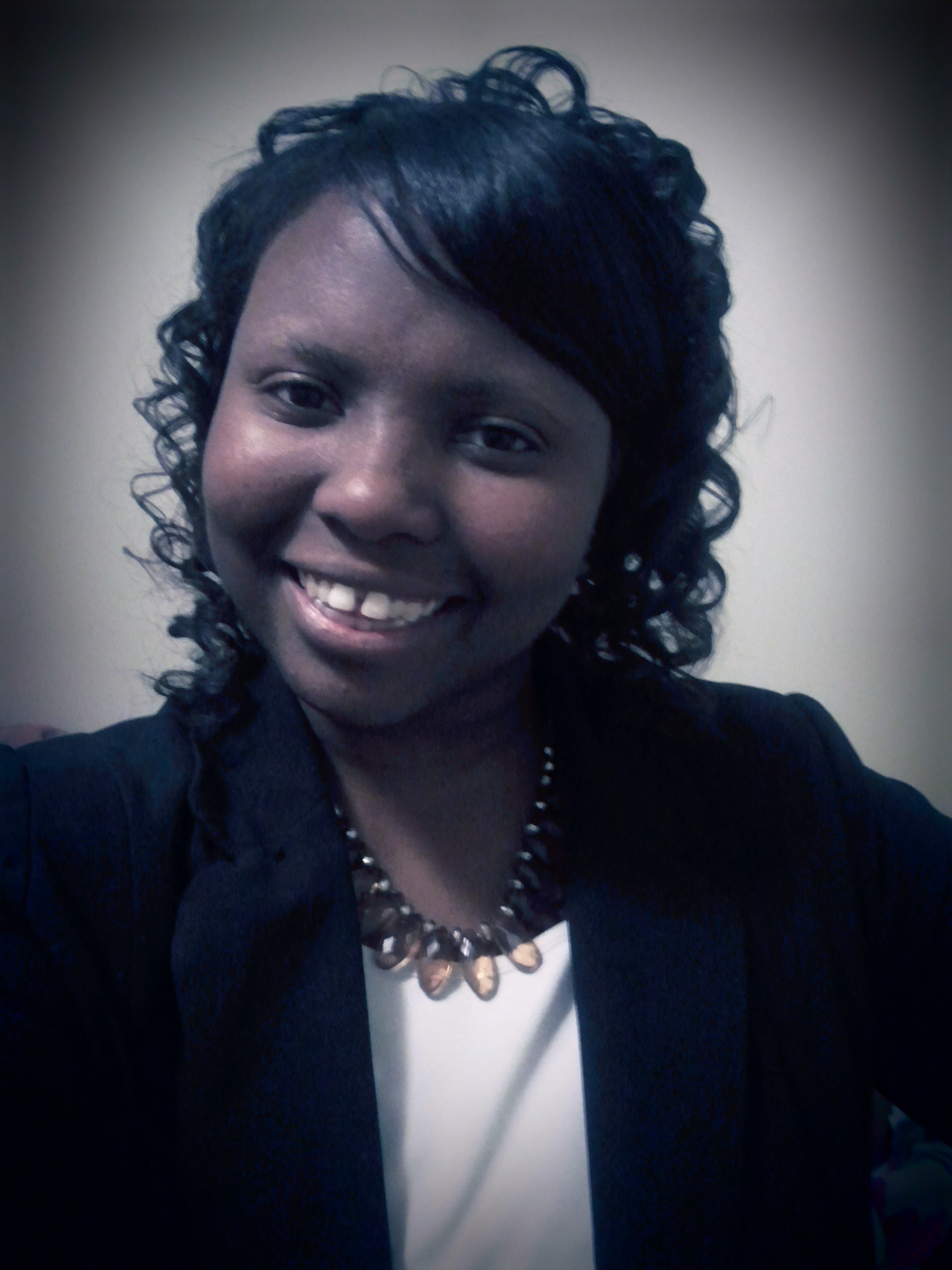 Domonique D. Brunson was born on May 11, 1988, in Sumter, South Carolina, to the Pastor Wayne and Evangelist Pamela Brunson. She received the Lord Jesus Christ into her life at the early age of seven and was born and raised in the Church of God by Faith, Inc.
She attended the local schools in Sumter and graduated Sumter High School in the year of 2006. She was then blessed to matriculate and graduate Magna Cum Laude with a Bachelors of Science degree in Biology from North Carolina Central University in Durham, North Carolina. While attending NCCU, the Lord gave her the vision to start a Facebook Group entitled "Sister-to-Sister: Christian-Style" and He has truly blessed it to flourish as women from every walk of life are connected through encouraging words.
Domonique always knew there was a different and special calling on her life as a child and it was always been her pleasure to serve God in any way she can. She accepted the call into the ministry in December 2010. She's worked diligently in the Churches of God by Faith locally in Sumter and Pelion, South Carolina. Capacities she has served in as a member of the COGBF SC District include Sunday School teacher and secretary, recording secretary, youth and adult Praise and Worship leader, Youth Department president and vice-president, Youth and Young Adult choir director, Usher Board member, and Singles' Ministry president and vice-president. My father was chosen to serve as pastor of Church of God by Faith, Newark, New Jersey (Northeastern New York District), in December 2013. There, she serves locally as the Adult Class Sunday School teacher, praise team member, Singles' Ministry president and president of the Inspirational and Youth Choirs. On the NED, she serves as the praise team vice-president. She was license as an ordained minister in July 2013 in Jacksonville, Florida.
Domonique is a high school science teacher at Abundant Life Academy in Nutley, NJ, and is currently studying to become a pediatrician. She enjoys singing all things gospel, reading, writing, cooking, shopping and most of all, she loves telling of the goodness of Jesus Christ. She believes in living the blessed life every day and to walk with Christ means more to her than anything this world could ever offer. The Lord has continually found favor over her life in every situation and she is eternally grateful for the chance to share her testimony with whomever the Lord leads. One of her favorite verses is found in Psalm 138:8, "The Lord will perfect that which concerneth me: thy mercy, O Lord, endureth for ever: forsake not the works of thine own hands."
She asks that you please continue to pray strength in the Lord for her as she does the same for you!