Written by the COGBF Women's Ministry Staff: March 31, 2015

This blog was specifically established for ByFaith women to speak about the spiritual walk with God.  Though there are many resources on this site that were gathered from other sources, this is the place where our voices can be raised to (CSI) each other.  That is to connect, support and inspire.
Why?
Because regardless of what is done down here, our ultimate goal is to please the one and only, true living God and to exist eternally with Him in the Kingdom of Heaven. Mark 16:15 records the admonition of Jesus to his disciples after his resurrection that reads in part: "Go ye into all the world, and preach the gospel to every creature." This blog is our opportunity to do just that.
Let's go. 
"I AM HE"
Written By: Evangelist Janice Hartwell, South Carolina District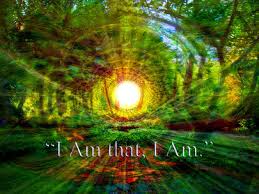 Even in the midst of a raging sea
I am He who just speaks a word
And it must obey me.
And yes, I am He who sees your every tear
So there's no need to worry my child
And there's no need to fear.
Even when the doctors shake their heads and walk away,
I am He who wants to know
Whose report are you trusting today.
I am He that cares for your soul
Even when you feel broken
Just know that I have come to make you whole.
Always remember that I am He
Who died and rose again
So you can be free.
Never doubt My powers that be
You are always victorious
All because I am He.
My Testimony
Written by Evangelist Eleanor Thomas: Byron, GA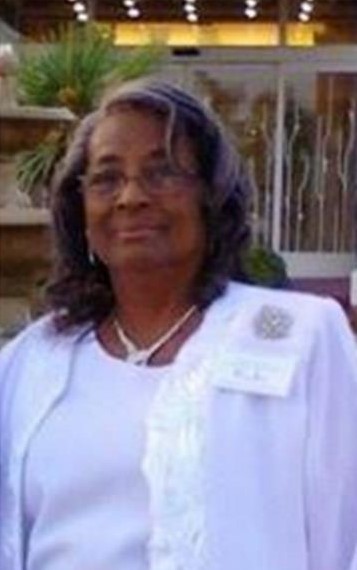 Hello Ladies! My name is Eleanor Thomas, and I want all of my Sisters to know how God (who is an our Awesome Healer) can work through us when we faithfully and obediently respond to His voice!  I am a living witness that when we obey God's call to minister as His Prayer Warriors, distance will not be an issue!  No matter how far the situation is from us, God can, and WILL answer prayer.
Background Information:
In 1968-1971, I lived in Wyandanch Long Island. But, I didn't know about the Church of God by Faith at that time. In 1991, I returned to Wyandanch to visit my sister who lives in Westbury. After I arrived, my sister showed me where the church was located and a deacon from the church picked me up for revival every night. That is when I met and fell in love with Lady Wanda, and Pastor Roberts. From then on, I looked forward to seeing Lady Roberts during our Annual Conventions.
God's Awesome Intervention, Deliverance and Care:
Currently, I live in Byron, Georgia. My brother (who lives in Babylon New York) had a devastating fall. He struck his head, broke his arm, suffered a facial fracture and significant brain damage. During his hospitalization, he developed a blood clot. Due to the severity of his injuries, the doctors predicted only a 10% chance of survival.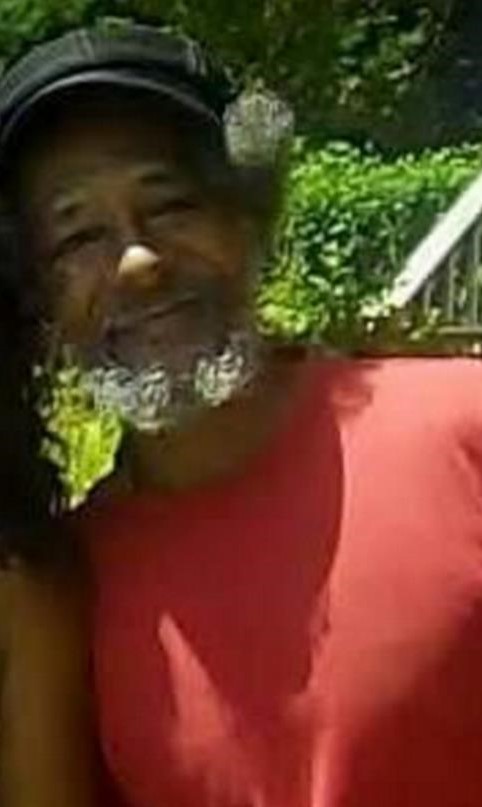 Unfortunately, I was unable to make it to New York to be by my brother's side. However, knowing that prayer can go where I can't go, I asked Lady Wanda Roberts to stand in prayer for my brother on my behalf.  Sure enough, Lady Wanda Roberts went to see about my brother right after work and labored in prayer with him and his family. Not only that, but Lady Roberts returned regularly to pray for my brother and always texted a praise report after each visit.
Needless to say, God blessed Lady Robert's efforts.  Not only is my brother still holding on, he is making miraculous steps toward recovery. For example, he is now using eye contact, and responding using movements when called. I truly thank God for Sister Wanda. She obeyed the Spirit of God, and interceded as a Prayer Warrior for my brother in my absence. 
CSI:
Sisters, let's be VERY serious when we are asked to pray for each other! Sometimes our very lives depend on it. I am happy to report that although my brother has not fully recovered, we are still claiming the VICTORY over his life. 
Sincerely yours, Evang. Eleanor Thomas
Saints In Praise Ministries - Byron, Ga.
Pastor: Elder Wallace Porter Jr.
How Prayers and Faith in God Blessed our Family
God Answered my Parent's Prayers
Written by Jessica Lucas, Gainesville District
It was early one a Sunday morning that my mother, Janice Phillips and father, C.W. Phillips eagerly awaited my arrival. I was the first baby in my family to make it this far. Before my life began, my parents went through the tremendous pain and discouragement of five previous miscarries. During those difficult years, many questions plagued my mother. She did not understand why God had not allowed her previous babies to live. My dad, on the other hand, kept encouraging my mother. He continued to believe and have faith in God for them both. No matter what happened, he continued to storm heaven for a miracle.
Sure enough, my parent's prayers were answered on July 17, 1983. It was the day that God blessed them with "yours truly," a cute little baby girl. My parents were amazed as they beheld me, and praised God, for their little bundle of joy. I was their miracle child, I survived, and they were overjoyed. There were a few problems, however; I weighed only 1 pound and 4 ounces and only had a 10 percent chance of living. It was also very doubtful that if I survived, I would live a healthy life.
Once again, the prayers of the righteous soared to heaven as my father gathered nurses, doctors, and members from the Church of God by Faith to pray for his little miracle to pull through. Having faith in a miracle-working, prayer-answering God is not easy when certain situations arise. But, this young couple always remembered the Sunday morning that God granted their most heart-felt request, and continued to bless as I survived and thrived.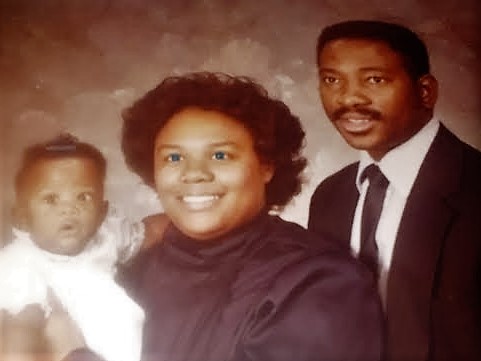 The following two testimonies are from my mother, Janice Phillips. The first is when she decided to go back to college to pursue her Bachelors and the second is when she and my dad were praying for a home in the country.
Mom's Testimony: Mom Graduates AND College Tuition is Paid!
"I went back to college in my mid-30s.  The Lord allowed me to work full-time, help raise my 2 kids and go to school part-time. My hope was to finish in four years, but it took six.  I Thank God that I made it.  There were a few times when I would not get out of the office in time to catch the bus to school, which was a mile away.  When this happened, I would walk.  I continued to faithfully attend my church services because I knew I needed to keep God first. I PRAYED A LOT!! There was one class I was concerned about passing because I had been out of high school for so long. I Petitioned and received approval to have it WAIVED.  God will MOVE the mountain. I used the College Tuition Program as often as I could.  So when I walked across that stage to receive my diploma, I was COLLEGE DEBT FREE!"
Mom and Dad' s Testimony: A Miracle Home Purchase!
"My husband, C.W. and I wanted to move out of the city and back into the country. We started to look for land. There was a particular piece of property we wanted, but the owners were not willing to sell. One day, I was picking up my two kids and I noticed a sign on the ground in the area we were looking. I went over and read it and made a call to the realtor. The property was a being sold in a silent auction. We made an offer, which was rejected.  I prayed and asked God for direction.  Then we made a second offer, which was accepted.  We moved into a home, which we were able to fix up only about $3,000.  I found out later that we secured the home and property for much less than the original asking price. Then, we started thinking about the down payment.  We did not have the amount needed to secure a loan.  We kept moving forward and found a contractor and selected a house plan.  An appointment was set to meet with the banker.  Before we went into the office, I stopped and PRAYED over the house plans.  After the meeting, the banker told us that the contractor, who we did not know, wanted to build the house for us.  Our loan was approved and we paid NO DOWN PAYMENT" All I can say is "to God be the GLORY!!!"
 My Testimony: Facing The Challenges in My Marriage
I know faith is the substance of things hoped for, but what if the things we are  "hoping for" have not come to pass? Being firmly planted and grounded in faith and prayer is what God responds to. I learned that when we fully trust God for all things, He will respond accordingly.
Because my parents loved God and bathed our family in prayer, I grew up in a Christian home full of laughter, fun, prayer and praise. In my family, going to church was not an option. My family's life focused on ministry and the teachings of a risen Savior. All I knew was serving others before myself, and being a light to those coming up after me. Little did I know, that the very thing I was brought up on, would be shaken and tested.
When I met and married my husband, our relationship was (and still is) based on faith and prayer. I had never met a young man with so much faith in God. It still amazes me sometimes. Early in our marriage, we believed God for several things and within the first few years, all of our requests were granted.
The scripture in Romans 12:3 says we should not think of ourselves more highly than we ought to think: "but think soberly, according as God hath dealt to every man the measure of faith." (KJV) I would trust God for some things, but in other areas of my life, my faith would shatter and fall.
Like most wives, I've encountered difficulties trusting God in my marriage. I knew that other couples also struggled. I knew that we would also have our share. Yet, I felt unprepared to handle the challenges because before I became married, everything was taken care of by my parents. Therefore, when difficulties arose, I depended on my husband to handle them. I knew that I also should have put my trust in the Lord. Even though I had enough faith to "leave and cleave" my faith was still shaky at times. I still needed to learn to trust God for myself, especially when it came to working in the ministry.
Facing  Challenges in My Ministry
Transitioning into God's call for ministry can be difficult. My Grandfather knew this, and began preparing me when I was a just a little girl. He watched me go on outreach sessions and nursing homes in the community singing hymns and reading scriptures while other kids were out having fun. He would call me Miss P. (short for Miss Phillips). It was only recently that I discovered that his "Miss" was short for Missionary. But I didn't understand what the Lord was doing until after I became consecrated as a missionary in  2010.
As an adult at the beginning of my missionary journey, I wouldn't vocalize the many ideas that God gave me to support the missions and outreach departments of our church. I was fearful and timid. Also, the idea of going from house to house, telling people about the good Lord was not my cup of tea. My fear of rejection was too great! Presently, however, I have overcome those challenges. I am facing the trials that come with this ministry. Additionally, God has blessed me to make great strides by sharing ways to bridge the gap between the older and younger generations in evangelism and other outreach endeavors. It has taken me five years, but I am finally walking in my calling.
Living the Christian life as a young, married woman is not easy. However, through following the leading of the Holy Spirit, and adding a whole lot of faith and prayer, I have learned that all things are possible. I have overcome many hurdles being a young, married woman. As an adult, I had to re-learn how to walk "by faith." Now, I am proud to say the Lord has truly revolutionized my faith in Him. 
Battle of the Mind: How to Keep the Mind under Subjection
Written by Brittany J. Rudolph Southeast Alabama Northwest Florida District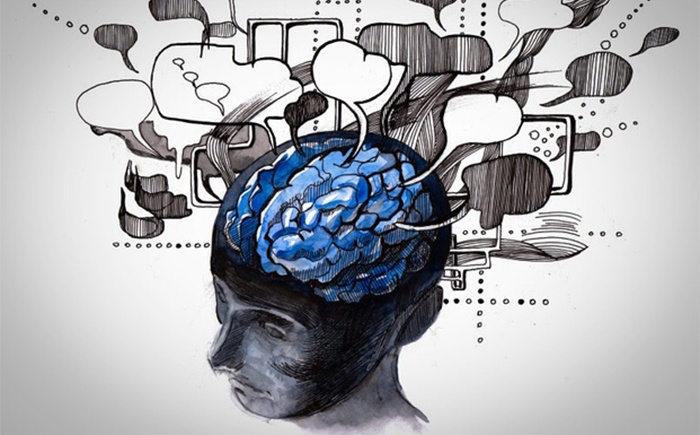 How to keep the mind under subjection in life can be complicated at times. Sometimes, things can hit us unexpectedly. When circumstances arise; if we aren't careful, they can knock us out of the box. Consequently, a battle can begin to erupt in our minds. Joyce Myers stated, "When war starts to wage in your mind, the enemy will use every tool in his arsenal to weaken your relationship with God." What we have to understand is that we don't have to become a victim of what Satan throws in our way. We have to conquer whatever it is that the devil is throwing our way.
It can be stress, marriage, friendships, family, or children in which the enemy tries to work through to get us off track. Furthermore, Satan will capitalize on our insecurities: fear, doubt, anger, or jealously. If we leave any door open, Satan will try to creep in. Satan's motive is to kill, steal, and destroy. We as believers have to stay in prayer and in God's word to win the battle against him. We need ammunition to fight Satan; the best ammunition is the word of God. Satan can't do anything but back down at the name of Jesus! God will only allow Satan to go so far. We have to use these tools in order to expose Satan for who he is. It is Satan's goal to create an illusion in our minds that things are better his way.
It is his nature to lie and confuse you. Anything opposite of God is what Satan lives for. Satan preys on the mind. He knows that if he can creep into that mental state of being he can have his way.  I was reading a daily devotional and came across a testimony that a young married woman shared. In the testimony, she was sharing how her husband committed adultery and she was furious. Her husband stated, "I never meant for this to happen", he pleaded for forgiveness. In his case, he said something so profound…" I never meant for this to happen!" Satan will take advantage of our weakness. He will convince us to indulge in pleasure not thinking about the future consequences. Satan saw that at home her husband was feeling neglected because she was always busy and not very attentive. All it took was for another woman to give him the attention he so desperately desired. From there, Satan took care of the rest.
Satan will bombard our minds with negative thoughts. He will make a very destructive situation feel good. Satan is crafty and smooth. He is not in a hurry. All he need is that perfect moment to instill unholy and selfish thoughts into our minds. It is our job as believers to cast out these thoughts when they first enter our minds. If we don't deal with these issues when they cloud our minds, the issues will lie dormant. Satan will capitalize off of these dormant thoughts and create evil and destructive plans for our lives.
How I can keep Satan out of my mind, you may be thinking. As the old mothers say, "Get in the Word and stay there!" Know in your spirit that every child of God has been given the victory over Satan. Study and meditate on the word of God and you will see through the Holy Scriptures that you have the victory. It is important that we recognize who our enemy is and what his tactics are.
Furthermore, Satan's main tactic is deception! We have to put on the whole armor of God in order to fight against Satan!!! We can't come to a fight without any weapons. We have to be prepared to fight Satan because he's coming with his best weaponry. All in all, to stand victoriously in battle against Satan, we must live a holy life. We must be obedient, be in relationship with God, and leave no area of your life exposed to the enemy. 
It is our responsibility as believers to prepare for battle by putting on the whole armor of God to stand against Satan. We must understand that it is God who ultimately fight the battle. The enemy is already defeated through God! We must walk in VICTORY!
Joyce Myer, stated, "We must find victory in the transformation of our thinking, gain strength, encouragement, and, most importantly, victory over every battle in your mind." We have the VICTORY….WALK IN IT…even if it's one day at a time!!!!
The Struggle is Real!
Written by Minister Dominique Brunson; NE NY District: May 16, 2015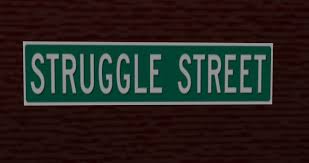 Greetings to you all, my amazing sisters in Christ!
I pray that this note finds you and yours living an abundant life both physically and spiritually. I want to briefly share with you some thoughts on a common phrase that some of us use, "The Struggle Is Real!"
A "struggle" is defined as a forceful or violent effort to get free of restraint or resist attack. In essence, a struggle is a reluctance to exchange power. Have you ever heard of a power struggle? We, as women, experience these in almost every area of our lives. So, follow me as we explore a few of these said areas…
Area #1: US vs. Our Children
As babies, our children arrive on this earth depending on us for their very lives. But, as they grow older and develop over the years, they exhibit more and more the will to be independent and to live life on their own terms. This is a good and natural part of life because there will come a time when they will BE on their own and you will have no need to worry because you will know that you did your best to train them up in the way they should go and that teaching will not depart from them (Proverbs 22:6). However, between the time that that child is born and the time they strike out on their own, there is an ongoing struggle or "battle of the wills", if you will, that grows increasingly stronger between you and that child. You try to keep the power while they try to wrestle it away from you…before they are of legal age to have it. Some children can test your peace of mind, your sanity, your patience, your faith, and all of your fruits of the Spirit in their quest to be "grown". Have you heard that a situation often gets worse before it gets better? The teenage years tend to give life to this phrase, but rest assured that the last part is the most important: IT WILL GET BETTER! Prayerfully, when the struggle is over, that adult child can become more of a friend. THE STRUGGLE IS REAL!
Area #2: US vs. the Job
Where our jobs are concerned, if you are doing what you love and getting paid for it, hats off to you because there are many who are not! But, even if you are, there are still a couple of power struggles involved. First of all, we all know that sleep is precious and what little time we have to engage in it, we cherish J. So, there are times when we KNOW it is time to get up for work if we want to get paid, yet we want "just a few more minutes". Are there any honest witnesses? THE STRUGGLE IS REAL! Secondly, once you decide to get up and go into work, there is yet another power struggle to deal with between you and whoever is in authority over you, whether it be a boss or manager, etc. Some tasks are in your job description so you are required to do them…yet, you really want to do something else and would rather not have to submit. I understand. But, there is a bright side: no matter how much you may not want to, God has called us to work here on earth as if we're working for Him, no matter what we are called to do (Colossians 3:23). If you look at it this way, your attitude will change completely. THE STRUGGLE IS REAL!
Area #3: US vs. God
This particular battle of the wills is ongoing for us and must be a conscious choice as to whom we will obey. This is the struggle that overshadows every other one. Let's be honest: we want what we want when we want it and the flesh is NOT one to give up easily. Our will is selfish and out to please nobody but ourselves FIRST! And make no mistake about it, it is ALWAYS at odds with God's will for our lives. Karen Clark-Sheard told us years ago that the safest place in the whole wide world is in the will of God. Why? Because His will always has our best interests at heart and will never steer us wrong. That's why Apostle Paul told us that we must die daily (1 Corinthians 15:31). What does that mean, you ask? Literally, it means we must kill our flesh. And what does that look like? Well, here is an example. If you get angry, the flesh will want to stay angry and get revenge, but killing your flesh will remind you that God said that vengeance is his and HE will repay. That means all we are required to do then, is to show love and forgiveness! God's will for us has always been for all things to work together for our good (Romans 8:28), so why not trust Him again? Why not allow Him to remain in control? He has been from the beginning anyway J. THE STRUGGLE IS REAL!
If you are struggling in any of these areas or in anything else, be encouraged because if the Holy Spirit lives on the inside of you, it will give you that extra push that you require to  maintain a stance of integrity and Godliness in any situation. YES, the struggle is real, but the God we serve is even MORE real and what you do for Him will last much longer than your struggle. God IS the real thing! J
What's Your Code?
Written by Minister Dominique Brunson; NE NY District: May 16, 2015

Greetings to you all!
I pray that this note finds you all in the best of health and the highest of spirits. I also pray that you have grown stronger through all you may have gone through, no matter what it was. I want to briefly share with you something that the Lord recently brought to my attention.
The other night, my sister had to take an online exam and she could not, for reasons unknown to us, see part of the essay question. So, she had no other choice but to call the phone number to reach technical support. When she was connected with a technician, he gave her a code to enter on the computer and after she entered that code, he was able to access our computer from his computer! He was able to delete, upgrade, and upload programs off and onto the computer without any further help from us. That is when the Holy Spirit began to speak to me…
Just as the technician only needed us to enter a code in order for him to have access to our computer, spiritually speaking, all Satan needs is for us to enter one of his codes in order for him to have access to our "systems" (hearts, minds, and spirits). All he needs is to see one loophole where he can sneak in. What do Satan's codes look like, you ask? Well, I'm glad you asked! J
I am sure he has tried to slide one or two of his codes to all of us at one time or another. For instance, if you are sad temporarily, his code might look something like D-E-P-R-E-S-S-I-O-N, so he can delete your joy and keep you down in the dumps permanently. If your ego is THIS BIG (or bigger, lol), his code might look like P-R-I-D-E, which would keep you from submitting your will to God's will. If you find that you are a little envious of someone, his code for you just might be H-A-T-R-E-D, and that is a stronghold that will cloud your judgment WHEREVER that person is concerned and love will no longer be your first response to them. If you start to find that you HAVE to have a certain unhealthy food everyday or you HAVE to watch a certain television show and you find it hard to stop, he may present you with A-D-D-I-C-T-I-O-N or G-L-U-T-T-O-N-Y. If you find yourself feeling like you will never be good enough or that nobody loves you, he may send you L-O-W-S-E-L-F-E-S-T-E-E-M, which would cause you to BELIEVE that lie and could possibly lead to S-E-X-U-A-L-I-M-M-O-R-A-L-I-T-Y of all kinds. Satan's trick for these codes and others is to get you to see them as the truth. But, if you will notice, all of his codes are meant to keep you in bondage. That's not the way our Savior operates. St. John 8:36 says, "If the Son therefore shall make you free, ye shall be free indeed." He wants us to be free!
If you accept any of Satan's codes, your "system" would be in danger of "crashing" and you would find yourself in a state of mind that only God's deliverance can reverse. But, be encouraged! God has some codes that can override anything Satan may try to bring your way. Codes like P-E-A-C-E, S-EL-F-C-O-N-T-R-O-L, T-R-U-T-H, F-A-I-T-H, H-O-P-E, F-R-E-E-D-O-M, and all of the "codes" found in Galatians 5:22-23 will keep your "system" operating smoothly. And P-R-A-Y-E-R is a great "antivirus" to have because it is free to everyone and through it, God can keep all of Satan's attacks under control.
So then, I ask you, which code will you choose to enter today? Keep in mind what St. John 10:10 states, "The thief cometh not, but for to steal, and to kill, and to destroy: I am come that they might have life, and that they might have it more abundantly." The choice is yours!
Stay sweet & Be blessed!  
Woman to Woman Encouragement
Author Unknown: Submitted by Mother Viola Livingston: April 30, 2015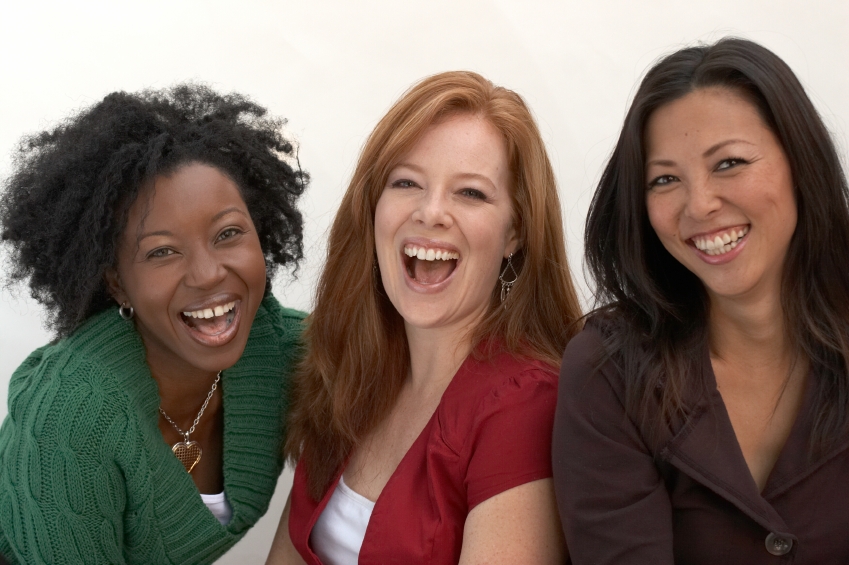 Someone will always be prettier. They will always be smarter. Their house will be bigger. They will drive a better car. Their children will do better in school.
And their husband will fix more things around the house. So let it go, and love you and your circumstances. Think about it. The prettiest
woman in the world can have hell in her heart. And the most highly favored woman on your job may be unable to have children. And the richest woman you know-she's got the car, the house, the clothes-might be lonely.
And the word says if I have not Love, I am
nothing. So, again, love you. Love who you are right now and let God be your barometer. Mirror Him. Look in the mirror in the morning and see how much of God you see. He's the only standard and even when you come up
short; he will not leave you or forsake you.
"I am too blessed to be stressed and too anointed to be disappointed!"
The shortest distance between a problem and a solution is the distance between your knees and the floor.
"The one who kneels to God can stand up to anything." "Winners make things happen. Losers let things happen."
Written by Minister Dominique Brunson; NE NY District: April 16, 2015
Greetings, My Dear Sisters! 

I pray that this note finds you and yours all doing well. Spring is finally here and I hope that you're enjoying the beautiful weather and the time spent with family and friends. Also, congratulations to those of you are graduating or getting married and moving on to that next stage of life. God has truly been good to us all!

Briefly, I want to share with you all a revelation that God shared with me and I pray that it blesses you all... 

My major in undergrad was biology and I'm aspiring to be a pediatrician, so as you can imagine, anything scientific tends to catch my attention, especially where children are concerned. :) I came across a picture one day of a tumor that had grown completely out of control and as a result, had taken over the face of a little girl. My heart went out to her, but as I looked at the picture, the Lord began to speak. Now, a TUMOR is defined as "an abnormal growth of tissue resulting from uncontrolled, progressive multiplication of cells and serving no physiological function." Tumors can be classified as benign (harmless) or malignant (detrimental). Speaking very generally, no matter where on the body it may appear, a tumor grows without caring who sees it, where it is, or knowing what its end result will be. The word "tumor" in itself tends to have a negative connotation, but I want to introduce you to a different perspective.

Our main objective here is to bloom wherever we are planted. We never know where life will take us or where we will end up at any given point and time. But wherever we happen to be, no matter how "rocky" the soil may be, we're supposed to be GROWING. That is why the Apostle Paul told us in Philippians 4:11 to learn to be content in WHATEVER state we may find ourselves in. We ought to make up in our minds that we will always seek for the best and the positive, no matter how bad it may seem. Yes, it gets rough sometimes and may even be uncomfortable at times, but that's when God can step in and carry us through so that we continue to grow in Him. Don't be afraid!
Sometimes, He just wants to use us to break new ground so that we can witness to others who will follow us. You have to LIVE your testimony before you can TELL it! We don't know how we're going to look at the end of that season, but we do know that it will work for our good! (Romans 8:28) And when we grow, we begin to produce fruit. This is the point at which we have to be aware of the "tumors" our fruits are developing.
Benign tumors can include grace, compassion, love, patience, understanding, joy, faith, temperance, peace, etc. The good thing about these tumors is that you can allow them to grow out of your control because eventually the Holy Spirit will take over. Unlike in the natural where they may still have to be removed because they are taking up room, the more these spiritual tumors grow, the more room for them there is! The fruit then tastes better and better.
Malignant tumors can include condemnation, destructive thoughts, sexual immorality, envy, vengefulness, depression, discouragement, doubt, discontent, selfishness, etc. These particular tumors cannot, I repeat CANNOT, be allowed to grow much because they will eat your fruit alive and cause the fruit to be of ill effect or no effect at all (just like worms in an apple.)They must be removed ASAP or they can lead to problems in other areas in our lives. Just as in the natural, if these tumors are allowed to grow out of control, they will lead to certain spiritual death. This is why we must take regular self-inventory and make sure that if any of them are trying to take root, we do not allow them to! We should cut them off EARLY and catch them AT THE ROOT!
In this sense, "tumors" are just uncontrollable growths. They only become malignant when those growths do not produce fruit that make evident the work of the Holy Spirit in us. If that evidence IS there, allow those benign tumors to grow without worry and watch how you flourish in whatever situation in life you may be placed in. Not only will YOU flourish, but those around you will, too! Be encouraged :)
Your Sis-N-Christ,

Domonique Brunson
COGBF, Northeastern New York District 
From A Heart of Thanksgiving: The Motivation to Live Holy
Written by Minister Dominique Brunson; Northeastern NY District: April 15, 2015
Greetings to you all!
I pray that this note finds you and yours in the best of health and spirits, despite all that is currently going on in our world. We must be encouraged that the Bible is only fulfilling itself and SOMEBODY must play each part, whether it be good or evil. It's only by the grace of God that we were chosen to play the good and we ought to be forever grateful.  I want to briefly share with you some reasons that God is calling us as His people to live holy and be the examples that unbelievers need to see. We ought to be willing to live as such because it is the least we can do to show our gratitude for His unbelievable sacrifice.
We are to be holy...
1. Because God is holy: God is the ultimate Standard and the Source of our holiness. People are supposed to be able to look at Christians and see what God is like. Our lives should make God believable to the world. So many don't believe He exists, but He is real! (1 Peter 1:15-16; Matthew 5:16)

2. Because holiness is God's stated goal for every believer: Holiness is God's supreme purpose for our lives. Not only is it an individual calling, it is also the collective calling of the Body of Christ. We are His "Bride-in-the-Making" and should be in preparation for our heavenly wedding when He returns, making sure that we are without blemish. (Ephesians 1:4; 5:27; 1 John 3:2-3)

3. Because Jesus died to deliver us from sin: He laid down His life willingly for our freedom from sin and made it possible for us to just say NO! Sin is most definitely a choice, but no matter how appealing to our flesh it may be, the Holy Spirit is our Helper and will help us to say no if we so desire. But again, that is our CHOICE. God will never make us do anything we don't want to simply because He wants us to be free in our walk with Him. Cold is the heart that can think of all that He suffered on our behalf and yet cling to the sins that were the main cause of all of the suffering! (Galatians 1:3b-4)

4. Because our relationship with God depends on it: Unholy people cannot fellowship with a holy God and sin destroys that fellowship. Just as in a natural relationship, if there is an issue that has not been discussed or something that has not been confessed between the two parties, the relationship will be strained or possibly fall apart until the air has been cleared. It is the same way between us and our Father. We will tend to hide from Him until we confess whatever it is that may be keeping us from living as He has called us to do. But, I'm grateful that He loves us enough to wait for us to get it right. Aren't you? (Isaiah 33:14-15; Psalm 5:4: 11:7) 

5. Because the well-being of others depends on it: Everyone in your life's greatest need is to see in you a reflection of what God is like and of the transforming power of the gospel. Your life can create in them a hunger and thirst for God! On the other hand, your life can also cause irreparable damage to others. For example, how was Adam to know that his eating the fruit from that tree would have caused sin to continue even through our generation (Romans 5:15, 18b)? He couldn't have known. But, that's why we ought to thank God for Jesus' obedience to the will of the Father to come and break that cycle. As Tasha Cobbs would say, "the chains are broken!"  Other believers are affected by our choices and to a significant degree, the lost world determines its view of God based on the lives of those who know Him. What are you portraying by the life you are living? 

As you keep these things in mind, I pray that you have an awesome week and focus more on what you do have left rather than what you may have lost over the course of this year. We've all been through so much. However, we should recognize that although we may not have everything we want, we do have everything we need and therefore, we are still ABUNDANTLY blessed! There's no need to worry about a thing because God has, is, and always will take care of you :)

Love and Blessings,

Domonique B.  
 E-N-D-U-R-E
Written by Minister Dominique Brunson; Northeastern NY District: April 07, 2015

Abundant greetings, ladies! 
I pray that this note finds all of you having a safe and in the best of health and spirits. I want to briefly share with you what God has laid on my heart about how important it is for us to ENDURE, just as the saints before us have done.
The word "endure" is defined as (1) To carry on through, despite hardships; undergo and (2,) To bear with tolerance. Despite what we go through, we must carry on and make the most of it (there's where the tolerance comes in). Now, I know there are times when we just get tired of going through situations, many of which are beyond our control (making them all the more frustrating, LOL).
However, we must CONTINUE to go through because that is the only way that we will eventually come out! Ecclesiastes 9:11 tells us that the race is not given to the swift nor the battle to the strong, so although you may not be the strongest person in the world, you can still win according to your faith. For you Disney fans, I think Dorie said it best, "Just keep swimming..." 
Think about it. Those of you who run can probably relate to this: in any race, there comes a point when you feel like you've given your everything and you can't make it any further. But, it is at THAT point that you switch from simply "running" to PRESSING. The pressing period is where you have to endure. This period of pressing is the transition point (pressure point) between your running and your crossing the finish line.
Similarly, at the transition point between two levels in life is where it becomes hardest to keep going. But, that is also the point where your strength runs out and the power of the Holy Spirit takes over. Isn't it wonderful to know that you have Someone to help you be strong even at your weakest moment? In 2 Corinthians 12:9, God tells us that His strength is made perfect in our weakness, so there's no need to be "Superwoman" for God. He is glad when we can be humble enough to allow him to take over. 
In today's world, there is so much going on with politics, the economy, the schools, and even the church. Because of this, some people are just giving up. But remember, it is the grace and mercy of God that can make the difference between giving up and going on. So, I want to leave you with this well-known poem to encourage you to hang in there and E-N-D-U-R-E! I believe that there IS something better past your "pressure point".
Don't Quit (Author unknown)
When things go wrong, as they sometimes will,
When the road you're trudging seems all uphill,
When the funds are low and the debts are high,
And you want to smile, but you have to sigh,
When care is pressing you down a bit,
Rest, if you must, but don't you quit.
Life is queer with its twists and turns,
As every one of us sometimes learns,
And many a failure turns about,
When he might have won had he stuck it out;
Don't give up though the pace seems slow--
You may succeed with another blow.
Often the goal is nearer than,
It seems to a faint and faltering man,
Often the struggler has given up,
When he might have captured the victor's cup,
And he learned too late when the night slipped down,
How close he was to the golden crown.
Success is failure turned inside out—
The silver tint of the clouds of doubt,
And you never can tell how close you are,
It may be near when it seems so far,
So stick to the fight when you're hardest hit--
It's when things seem worst that you must not quit
The Worth Of A Woman's Words
 Written by Minister Dominique Brunson; Northeastern NY District: May 27, 2015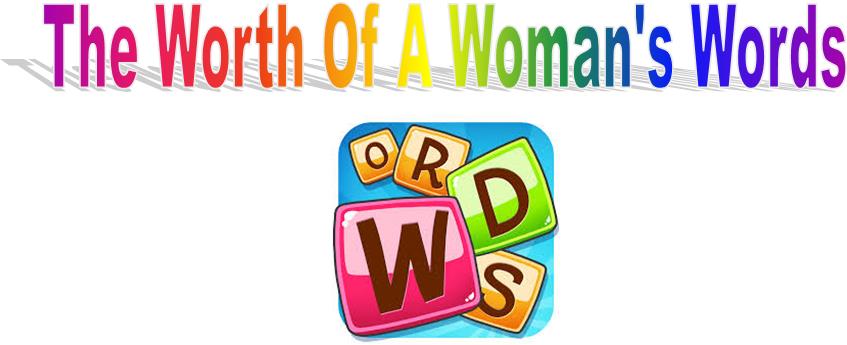 Greetings, my dear sisters in Christ!
As women, we are known as the gender that does the most talking. :) I'm sure you have heard a sister, mother, cousin, or friend say, "I just need somebody to talk to!" Most, if not all of us are guilty of uttering the very same phrase because we need to "vent" and get it out of our system whether it's something happy, sad, angering, etc. Have you ever stopped to wonder exactly why we NEED to talk? The answer is quite simple, yet complex: we have been given the special ability to release our words into the atmosphere and those words bring things to life! We often talk about realizing our worth as women in general, but we also need to take a close look at how much the words we speak contribute to that worth. Our words play a central role in making our worth "far above rubies" (Proverbs 31:10).
 God has graciously given us the power and dominion to speak the words that will shape our world. Yes, He created the world that we live in, but as he did with Adam and Eve in the Garden of Eden, he has given us the choice of trusting His plan for our lives or allowing our flesh to dictate what we speak into existence. And what we speak first originates as a thought in our mind. Why do you suspect is the reason the enemy wants control of our minds? The answer is that he knows that if he can put a leash on our mind, he can lead us around by our thoughts and our words will reflect his plans of destruction for us. Proverbs 23:7 tells us that as a man thinks in his heart, so is he. If he can get us to THINK we are worthless and unwanted, then the words out of our mouths might sound like "I'll never be good enough..." or "Nobody will love me...". If he can get us to THINK that God has forgotten about us or that he doesn't intend for us to prosper, then our words might sound like "I don't have any gifts that are good enough for God to use..." or "I guess I'll never be rich...". None of these phrases are part of God's will for us because His will is for us to have life more abundantly right here on earth (St. John 10:10) and one day, life eternal with Him. Even if complete chaos has ensued around us, we can be at complete peace on the inside knowing that storms are only temporary and eventually we will make it to the other side and we will be all right!
 When we begin to realize that with the power we have been given, no matter how the situation looks naturally, we can SPEAK the words that can turn it around SUPERnaturally, we will be some dangerous sisters to Satan's Kingdom! What if we were to speak in spite of illness or disease that we WERE healed already by the stripes on Christ's back? Our bodies would have to catch up with our declaration! What if we were to speak that a marriage that looks like it might be dying would NOT die, but live? That marriage would have to catch up with our declaration! What if we were to speak that a spouse, child, or other family member WILL BE saved on this side of heaven? Their lifestyle would have to catch up with our declaration! And guess what...ALL of these declarations and so many more are possible, but you must open your mouth and SPEAK it into existence. As long as what you are speaking coincides with the Word of God, you can expect and anticipate Him to move on your behalf.
 Just imagine how many people you could encourage including yourself with your WORDS. Just imagine how many things you could accomplish in your church and community with just your WORDS. Just imagine what your life COULD look like...and then SPEAK IT BOLDLY! Be prepared to guard your thoughts (Phil. 4:8) so that what you speak will reflect the things of God and bring you to the "expected end" that He promised (Jeremiah 29:11). Remember, that when a woman speaks, things happen! J
Your Sister In Christ,
Minister Domonique Brunson
COGBF Northeastern New York District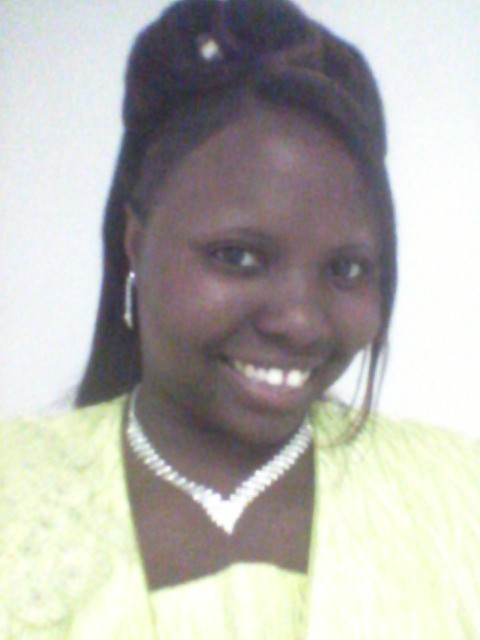 The Power in Words:  SPEAK IT
By Brittany Rudolph, SE Alabama/NW Florida District, June 16, 2015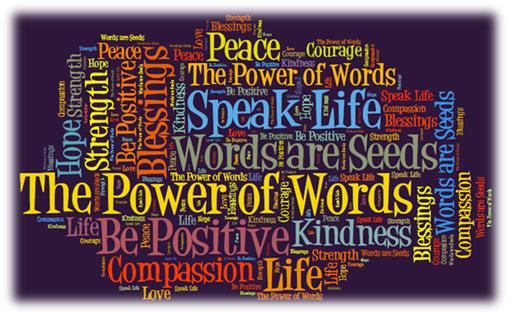 Proverbs 18:21New International Version (NIV) 
The tongue has the power of life and death, and those who love it will eat its fruit.
We have the ability to speak life to a situation or curse a situation. 
1.  We know that God created the world by speaking it into existence. The world was framed by the Word of God. He created the visible world out of nothing (see Hebrews 11:3). What God speaks comes to pass. Over and over in Genesis 1, we see the words, "And God said." Whatever God said became reality. He said, let there be light, let there be plants, let there be living creatures, and finally let us make man in our own image. All of these things in the world are a reality today because God spoke them into existence thousands of years ago. All of creation is a result of God's word spoken in the beginning of time.
2.  Genesis 1:26 says that God created man in His own image and after His likeness and gave him complete authority over all the earth. So humankind was created in the very likeness of God himself. Just as God had the power to speak and create things from His spoken words, we too have been given the power to speak and create by our words. Proverbs 18:21(Amplified Bible) says, "Death and life are in the power of the tongue and they who indulge in it shall eat the fruit of it."
3. What we say matters. People don't like to hear that because they know the words they speak are often negative and destructive. But the fact that we don't like it doesn't alter the power of the truth. By knowing the truth about the power of the words we speak we can change the course of our lives and impact the world.
4. Everything that exists came by words.  In the book of Genesis we see that God spoke and things came into existence. If we are in doubt about how powerful words are think about the creation. If we were created in his image and his likeness that means that we have SPEAKING POWER! Joshua 1:8 states that God's word produces life.
5. Words are seeds. Seeds produce its own kind! For example, if you plant Apple seeds you will get an apple tree as a result. If you speak good things good things will happen if you speak about bad things you will get bad results. 
6. Words are a powerful force! What you speak is what you get!
If you are going through a situation in your life you have to speak to your situation. You have to have some word down in your belly in order to get the results you are seeking. 
You have to remind God of who he is: 
El Shaddi- Lord God Almighty 
Jehovah Jireh- The lord who provides
Jehovah Nissi- Lord you're my banner
Jehovah Shalom- Lord you're with me
Jehovah Rappha- My healer
Jehovah Tiskendu- Lord you're righteous
Jehovah Shammiah- Lord you're there  
You have to remind GOD of who he is!
Remind him of his word!
Your words have POWER speak them over your life!