Page 2 of 10
Abused but not Defeated
Written by Lady Peggy Copeland, Alabama District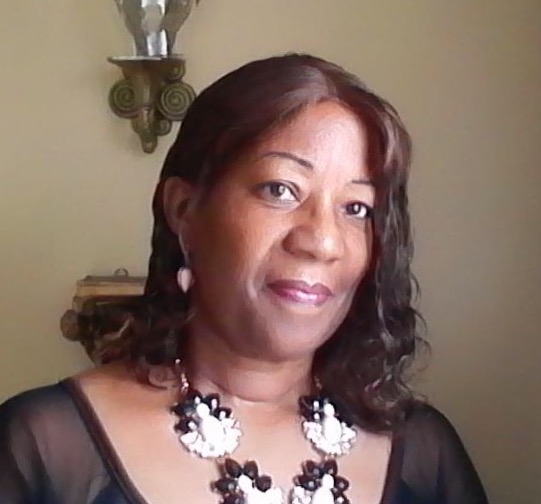 Elect Lady Peggy Warren Copeland has the heart of a true servant. She is gifted in the area of hospitality. She is a twin and the oldest of seven girls who were born to Oral B. and Jackie Warren. She graduated from Andalusia High School and attended  Lurleen B Wallace College. She retired from Auburn University. She married Dr. Robert L. Copeland, Sr. and they have 12 children together. Her husband is the co-founder and pastor of Living Word Church of God by Faith in Malone, Florida.
You would think that in the year 2015, so many women being abused in their homes would be obsolete. With all of the outreach programs, women shelters and seminars geared toward abuse, you would think women could easily escape abuse. I've learn that women between the ages of 18 to 34 are at greater risk of becoming victims of domestic violence. More than four million women experience physical assault and rape by their partners. One and three female homicide victims are murdered by their current or former partners every year. (Domestic violence; statistics, and facts-safe horizon).
I would like to share my story with the hope that it might educate, equip and enlighten some woman who may be headed in that direction. I was 18 at the time; was considered young and naïve. I married my childhood sweetheart. If you really want to know my full story watch the movie, The Burning Bed because my story is similar. 
I always considered myself smart enough to see and know the signs of abuse but I still somehow found myself there.
THE WARNING SIGNS
I eloped and moved to Jacksonville, FL. During our courtship, he was the perfect gentleman. My mother didn't particularly care for him. In my mind, I was thinking she didn't want me to be happy which drove me closer to him. One month into my marriage, he cheated on me. Then came the verbal abuse; tearing my confidence and character down and isolation came next. He would not allow me to go anywhere or be near his friends and most of all, my family. It was so subtle at first and I felt special like he was my protector. With physical abuse, it usually starts mentally. By the time it develops, you think it's your fault and you're ashamed that someone you love would hurt you in this manner.
MY FIRST BEATING
I will never forget the first beating he gave me. I went to the grocery store in which he worked and one of his co-workers told me I was pretty. When he got off work, he beat me. He would lock me in the house when he went to work and removed all the breakers from the utility box so I couldn't cook.
Then, he would come home and beat me because supper was not ready. I endured all this because my grandmother and mother words kept ringing in my ear,"you made your bed, you lay in it." I knew if I had listened to my mother, I would not be in this situation, I thought.
SUFFERING IN SILENCE
I was raised in church but had not made Jesus my personal savior. I was too ashamed to tell anyone what he was doing to me. This was in the 70's, and the authorities were not your friend when it came to domestic abuse. I am sure that some of them were beating their wives.
To make a long story short, I made up in my mind that he had three strikes and I was gone for good. The last beating I endured made me realize that he was mentally disturbed and I had nothing to do with why he was abusing me.
MY CHANCE TO ESCAPE
The last beating left me bloody and injured. He sat there and started to have a normal conversation like I was not bleeding and bloody. I knew at that moment that he was crazy. The phone rang and I had a split second to make a decision to run for the door. I grabbed my babies, as I tried to figure out which keys unlocked the burglar bars and doors. It was only God protecting me at that moment. My abuser realized I was trying to leave -- the door swung open and I made my escape with two of my children in my hands. I walked to a neighbor's house and they took me to my godmother's house. The man of that house gave me money for pampers and enough money to go home.
FINDING THE LOVE OF CHRIST
I returned home, joined a church and received Christ as my personal savior. With Christ in my life, leading and guiding me, I raised five children without child support, food stamps, or aid. (I'm not knocking anyone who received these.) It would have been great help if I had received social services help but my ex-husband's family was very influential in my town. I could not get help.
Philippians 4:19 reads: And my God shall supply all your needs according to his riches and glory by Christ Jesus.
When Satan got through "whupping" up on me, no one could ever remove these scriptures from my heart.
Romans: 8:28- And we know that all things work together for good to those who love god to them who are called according to his purpose.
Hebrew: 11:1-Faith is the substance of things hoped for and the evidence of things not seen.
GETTING MY "STUFF" BACK
After everything that happened to me, by trusting in God, he helped me climb to the top.
Currently, I am married to Dr. Robert Copeland, pastor and co-founder of Living Word Church of God by Faith in Malone, Florida. I have recently retired from Auburn University. All of our children are adults and are successful. God has been faithful to me. I don't look like what I've been through-- praise God!
Looking back, forgiveness can't carry you where you are going, unforgiveness can only stop the blessing God has for you and doubt can only kill the spirit that God has given you.
Listed below are the characteristics of abuse http://www.ilrctbay.com/upload/custom/abuse/content/abusers.htm
Please confide and tell someone if you meet any of these criteria.