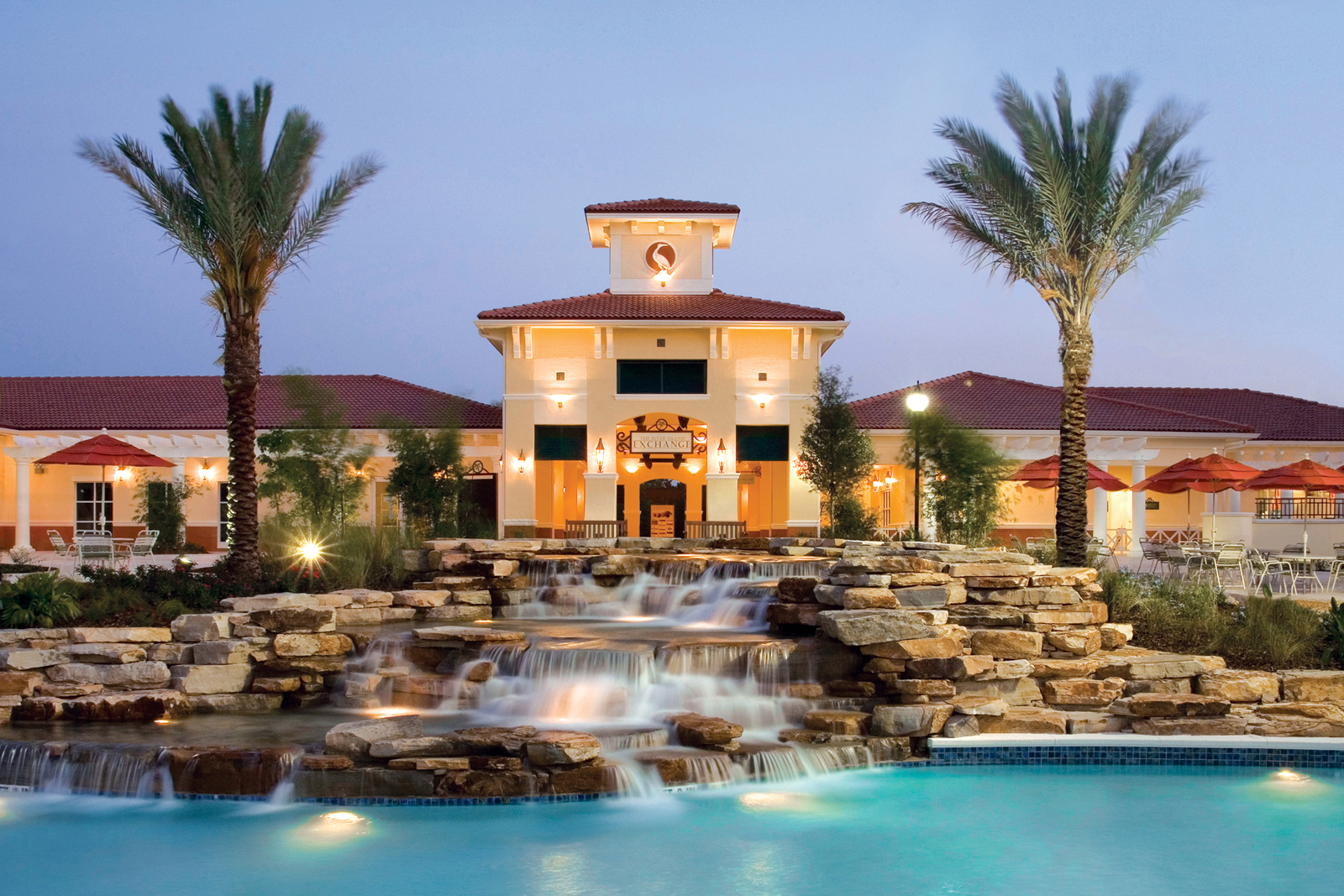 Written by Carolyn V. Reynolds, Gainesville District
The COGBF Pastors and Ministers Wives' (P&MW) Retreat began in 1997 with 16 ladies from the Gainesville District. They spent 3 days and 2 nights at the Orange Lake Resort and Country Club in Kissimmee, Florida. The event soon became a 4-night, 5-day annual event attended by P&MW and Women Ministers from each district in the organization. The Mission: To bring Pastors and Ministers Wives, and Ministering Women together for a week of fellowship and relaxation.
Held Annually: Monday through Friday, 2nd week of June
Location: Orange Lake Resort - 8505 W. Irlo Bronson Memorial Hwy - Kissimmee, FL 34747
All except one retreat was held at the Orange Lake Resort in Kissimmee. The 5th Retreat was held in St. Augustine, Florida at the Vistana Resort.
The History of the Pastor Wives' Retreat
Created by Lady Carolyn Reynolds, Gainesville District
Pastors and Ministers Wives' Retreat June 5-9, 2017
Written by Lady Michelle McBride; Slideshow by Lady Belinda Benton Lewis

Monday night set the tone for the entire retreat. Yes, over 80 women came together to embrace this year's theme, "Taking Care of Me…Unstressed to Bless." Upon entrance of the venue, colorful leis were presented to each woman. The theme became even more apparent as each table was beautifully decorated with palm tree and luau artifacts. Lady Kimberly Smith and the ladies of the Daytona District provided each participant with a special gift filled with relaxation items. The well-thought out games, including a Hula Hoop contest, provided tons of laughter.
Tuesday was filled with even more activities that incorporated the theme. A make-up artist demonstrated the art of applying make-up correctly. A hands-on smoothie demonstration was enjoyed by all. Fresh fruit and vegetables were on hand as blenders pureed these healthy "pink" and "green" creations. The session ended with an exhilarating exercise experience.
Wednesday was the brunch and Picture Day. The women were adorned in their peach retreat t-shirts and jean skirts. Each district was photographed by Lady Belinda Lewis as she captured memories that would be treasured forever. Lady Katrice Mackey did an outstanding job of educating the women on menopause. Her presentation was informative and entertaining.
Thursday was bittersweet. It was the last session, but it left a lasting impact. Lady Monique Jordan gave a thought-provoking message…The Body of Christ! God's Property.  She provided her audience with stations where the women learned ways to soften their skin with household items. Our Elect Lady, Delois McKnight, recaptured our retreat experience and challenged the women to stay rejuvenated. On Friday, each woman traveled back home, "Unstressed and Blessed" anticipating Retreat 2018.
First Lady Rap: 2016 Retreat
Submitted by Lady Belinda Lewis
They work so hard all year…teaching, reaching, supporting…you know, first lady stuff. But this week, our first ladies had the rare chance to exhale during their much needed break. Warning: What you're about to see is not for the stuffy or faint at heart—it's reserved for those who truly understand the grueling journey they face every day.
So during this year's 20-year closing banquet, the retreat leaders thought it befitting to honor Founder Jessie McKnight. Things were going as expected until Lady "South Carolina Chelly and the ORC Crew" dropped some mad knowledge on the ladies in white. The ORC members (Original Retreat Committee) were given special names by Lady Jessie McKnight:
Lady Carolyn: "The Perfectionist"
Lady Thelma: - "The Voice That Doesn't Need a Mic"
Lady Kaye: - "I'll get back with you
Lady Pam: "The Quite One"
Lady Belinda: "The Willing to Serve One"
Lady Sarah: "The Bill Payer"
Lady Michelle: "The Special Needs Child"
They laughed, went hard and most of all exhaled away some of the stress of their fully committed lives.
A good time was enjoyed by all...
 Video History of the Retreat
Created by Lady Carolyn Reynolds
Take this amazing journey with us through nearly 20-years of COGBF Pastor Wives' Retreat history.  Enjoy the photos, music and especially,  the great moments of Mother Brown dancing at the end. 
History
Compiled by: Carolyn V. Reynolds, Gainesville District, April 22, 2015
May 23-25, 1997 - Sixteen (16) ladies from the Gainesville District retreated at the Orange Lake Resort in Kissimmee. Mother Cora Williams (former Gainesville District First Lady)stressed "we need a time of relaxation just as our husbands do." We reserved four villas and on the first night we all brought a dish and met in Mother Jessie McKnight's room for our first fellowship dinner.
June 18-20, 1998 - Seventeen (17) ladies from the Gainesville and Palatka Districts were in attendance. Again, our fellowship dinner was held in Mother McKnight's villa on the first night. The retreat was initially planned for June 19-21 (Friday thru Sunday). This was changed when it was determined that June 21st was Father's Day and our husbands wanted us home, not coming home, on their special day. We therefore changed the dates and showered them with love on Father's Day.
June 9-12, 1999 - Things began to change with our third Retreat. We ordered t-shirts (white), initiated a theme (A New Life for a New Millennium), and we added another day to the event, 3 nights & 4 days. Because of increased attendance our fellowship dinner was held in the Waterfall Banquet Room. It was located under the Main Lobby of the Resort. Twenty-eight (28) ladies from Alabama, Gainesville, Jacksonville, and the South Florida Districts were in attendance.
As one can imagine, numerous blessings and highlights from each year occurred since the start of the retreat in 1997. Testimonies were shared concerning healing of the body and mind, self-worth restored, and renewed faith. Hurting and discouraged women returned home with their joy restored and encouraged to move forward. Many enjoyed the change in atmosphere without high heels and hats, thus enabling them to let their hair down and enjoy the week with their sisters from around the National Church.
During the 4-night 5-day event, two banquets and an outing were held, fried fish was the main course during the Outing. The retreat song "The More We Get Together" and our song leader, Mother Dorothy McGriff were introduced in year 2000.  In 1997, the first retreat was set in motion by three ladies, Mother Jessie McKnight (COGBF First Lady Emeritus), Mother Cora Williams (former Gainesville District First Lady) and Carolyn V Reynolds (GD and COGBF Pastors/Ministers Wives' Secretary).  In 2014 the Retreat Committee consisted of the following ladies:
Mother Jessie McKnight, President
Carolyn V Reynolds, Overseer (Gainesville District)
Michelle McBride, Registration Coordinator (South Carolina District)
Thelma Lewis, Outing & Photography Coordinator (Palatka District)
Kaye Coffee, Banquets Coordinator (South Georgia District)
Belinda Lewis, Programs & Name Badges (East Coast District)
Pamela Roberts, Assistant (Palatka District)
THE COMMITTEE - 2015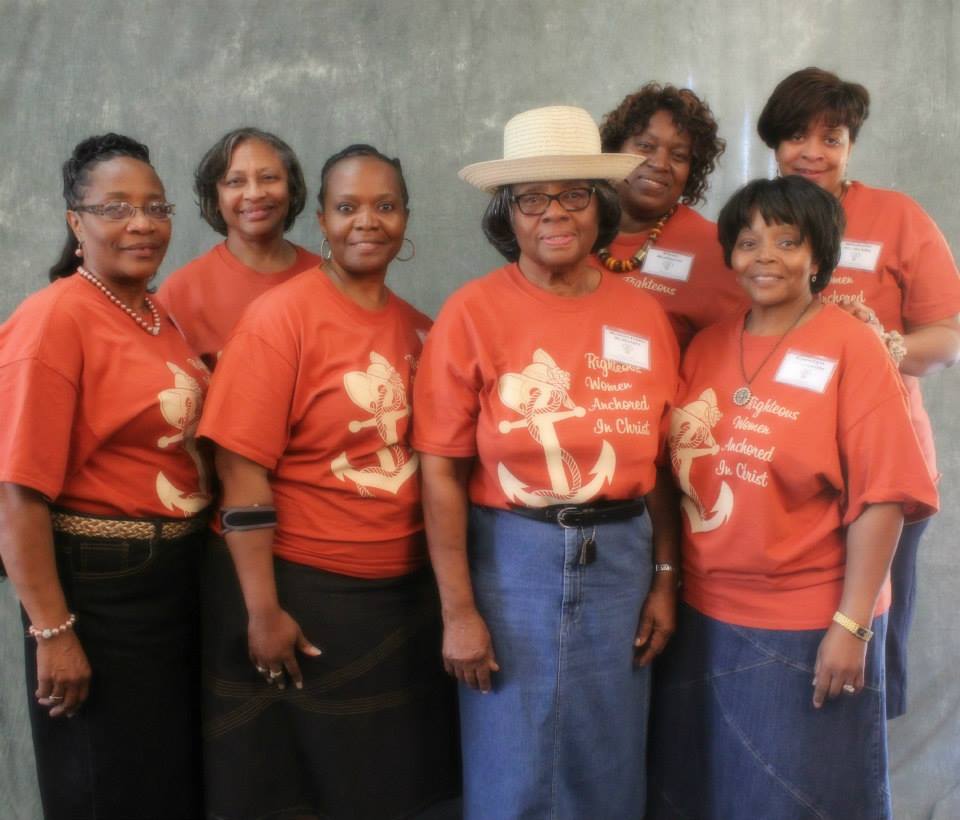 Below is a summary of each year's retreat:
3rd Retreat - June 9-12, 1999, 28 Ladies in attendance
Theme: A New Life for a New Millennium
4th Retreat -  June 7-10, 2000, Attendance 65
Theme: Walking By Faith in Y2K
5th Retreat -  June 11-15, 2001, Attendance 95
Theme: I'm Blessed and Highly Favored of the Lord
Location: Vistana Resort, St Augustine, FL
6th Retreat - June 11-14, 2002, Attendance 135
Theme: Showers of Blessings are in the Storm
7th Retreat - June 9-13, 2003, Attendance 111
Theme: I Will Praise Thee for I am Fearfully and Wonderfully Made
8th Retreat - June 7-11, 2004, Attendance 125
Theme:  Love, Believeth All Things, Hopeth All Things, Endureth All Things
9th Retreat - June 6-10, 2005, Attendance 135
Theme:  And God Created Woman
10th Retreat - June 5-9, 2006, Attendance 117
Theme: A Time to Relax
11th Retreat - June 4-8, 2007, Attendance 148
Theme: Fun In The Son
12th Retreat - June 9-13, 2008, Attendance 130
Theme: Godly Women, Fragrances of Beauty
13th Retreat - June 8-12, 2009, Attendance 131
Theme: A Wise Woman Builds
14th Retreat - June 7-11, 2010, Attendance 126
Theme: Women of Excellence Have All the Right Words
15th Retreat - June 6-10, 2011, Attendance 105
Theme: Women of God - Know Better, Do Better, Feel Better
16th Retreat - June 11-15, 2012, Attendance 106
Theme: L.A.C.E. "Ladies After Christ's Love"
17th Retreat - June 10-14, 2013, Attendance 110
Theme: Woman to Woman - Sharing Stories, Connecting Hearts,
Absorbed in Christ's Love
18th Retreat - June 9-13, 2014, Attendance 116
Theme: Centennial Year - Godly Women Standing on A Firm Foundation
19th Retreat - June 8-12, 2015, Attendance 125
Theme: Righteous Women Anchored in Christ
The Symbol
The first symbol below was designed by Michelle McBride, South Carolina District, with assistance from TNT GRAPHICS for the 18th Retreat in 2014 in recognition of the COGBF Centennial Year. The symbol was so well-liked that it was decided to change some of the graphics and wording to develop a Ministry Logo. The second symbol below was redesigned by Carolyn Reynolds, for the Pastors and Ministers Wives' Ministry.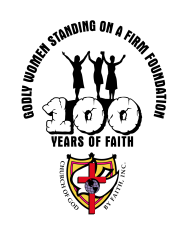 ---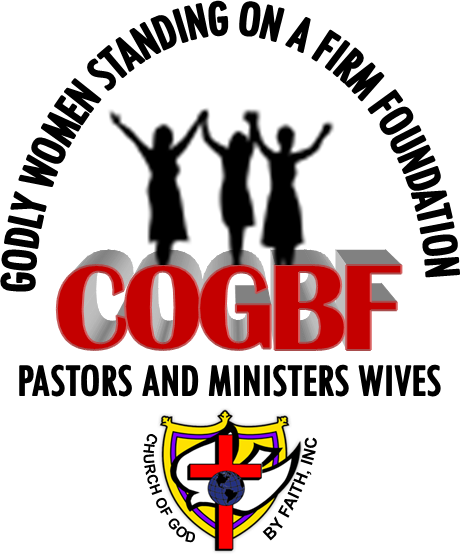 Group Fellowship
Compiled by: Carolyn V. Reynolds, Gainesville District, April 22, 2015
During the 5-Day event, the entire group came together on three occasions, 2 Banquets and an Outing. The initial banquet was always held on the first evening of the Retreat - Monday. Each year a different district was assigned to Host and provide gifts for all ladies in attendance. The Districts introduced a theme that represented the gifts they distributed. Themes from "Christmas in June" to "Heart and Health Care" and "Hawaiian Grass Skirts" were introduced. No one wanted to miss the initial gathering. In many ways it set the tone for the entire retreat.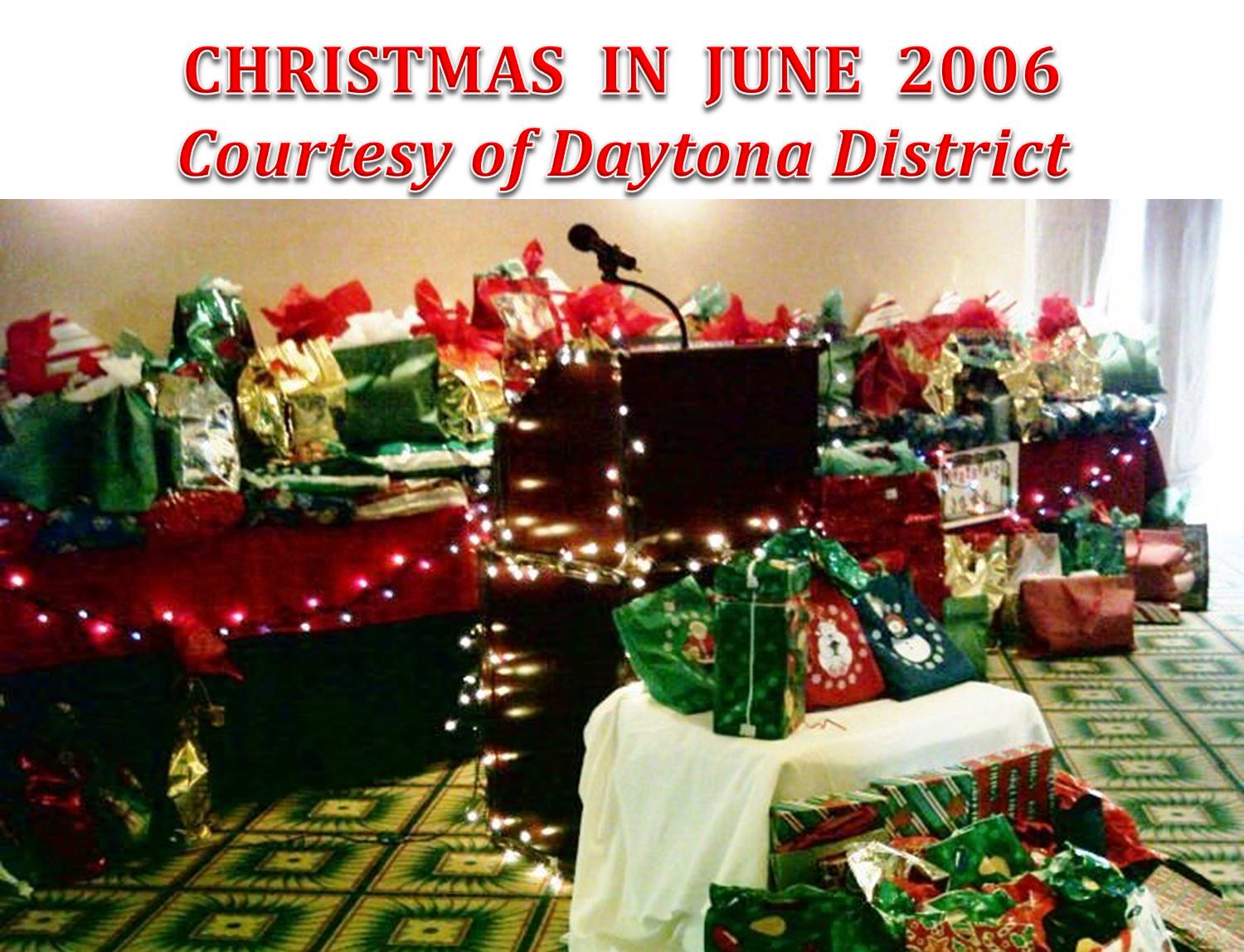 On the day of the Outing all ladies were instructed to wear the current year's t-shirt. We used just about every color under the sun for t-shirts! The Outing started with an one hour relaxing bus ride to Altamonte Springs, Florida. Once there, the fellowship meal included fried fish, chicken, baked beans, cole slaw, corn on the cob, etc. Photos of each district were taken during the Outing. We also took this time to become more aquatinted with each other by one on one fellowship or by including everyone in various games, activities, and/or slide presentations on different subjects. The ride back to the resort was just as relaxing as the trip over.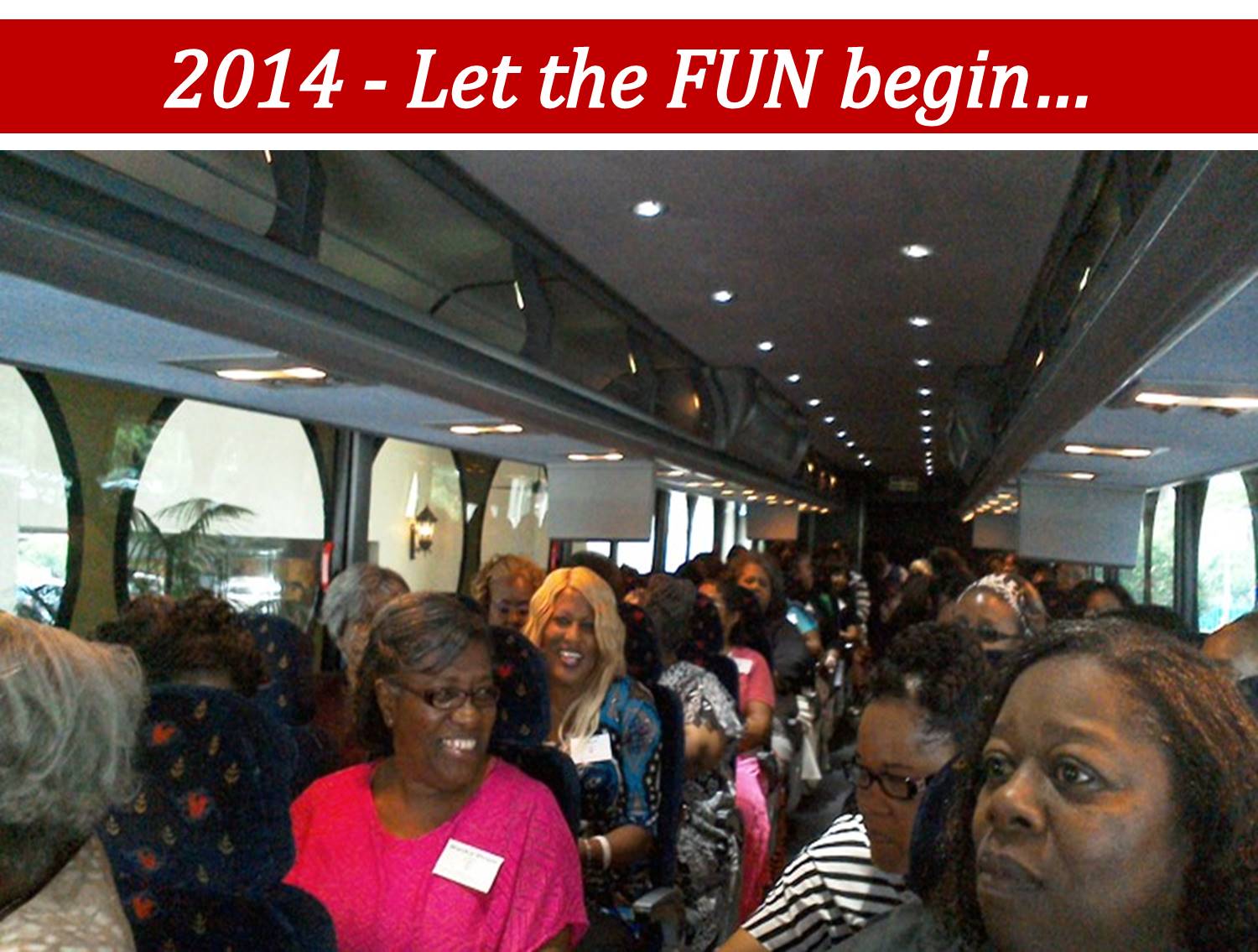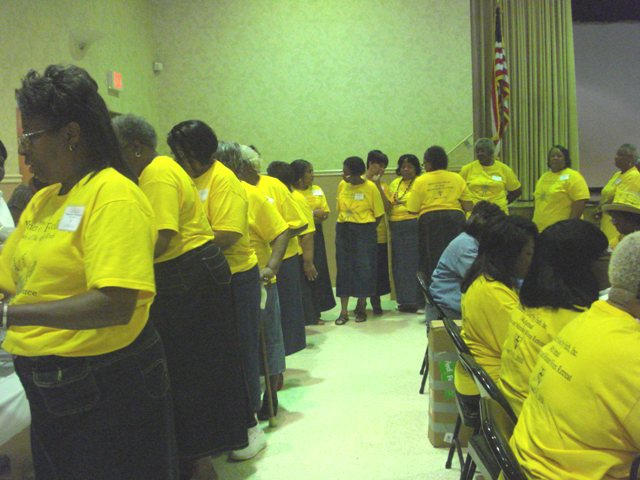 Comfort Food is a big part of our heritage and the menu for the  final banquet usually consisted of all our favorites.... mac/cheese, greens, chicken, ribs, green beans, etc. This meal was almost always provided by Pastor Jonathan McKnight and members of his congregation from Sanctuary of Praise. After the meal, words of encouragement were given by a designated speaker and/or our Leading Ladies. Fellowship during this banquet is magnified to the highest level! God has given us a special blessing each year, something that we could hold onto until the next retreat.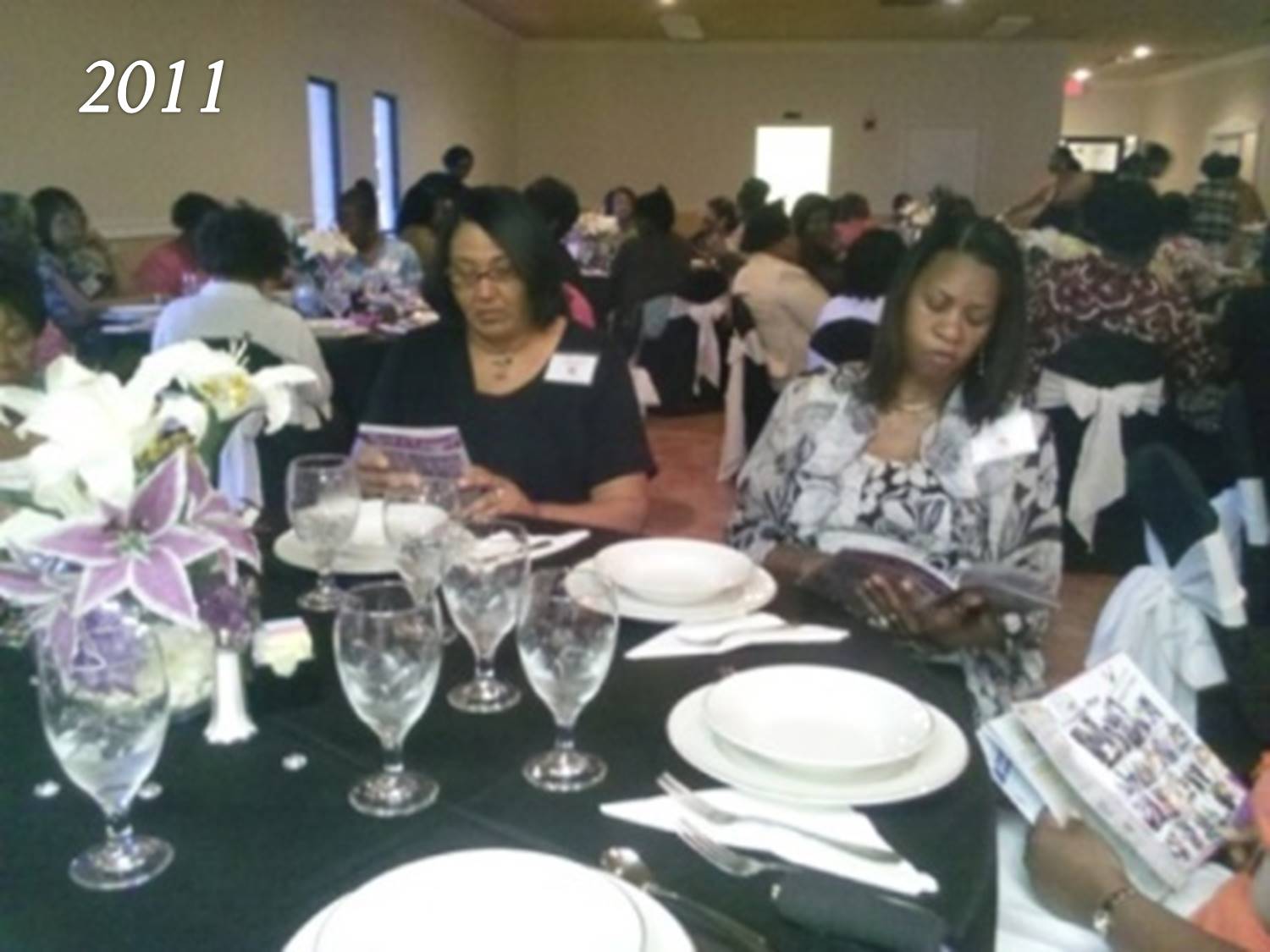 Photos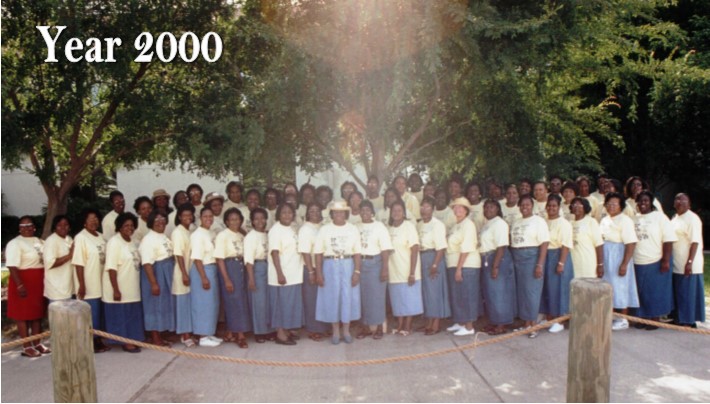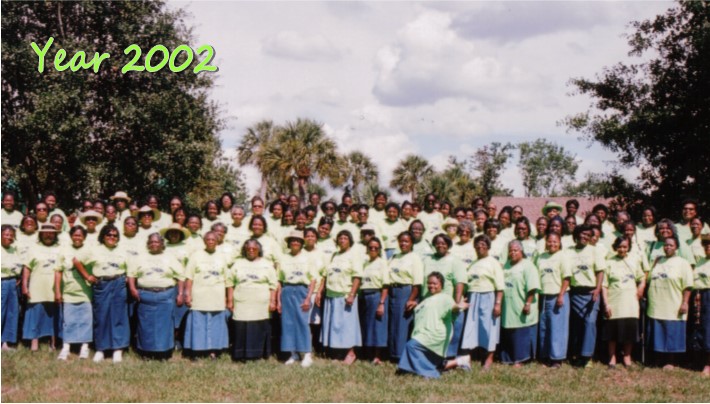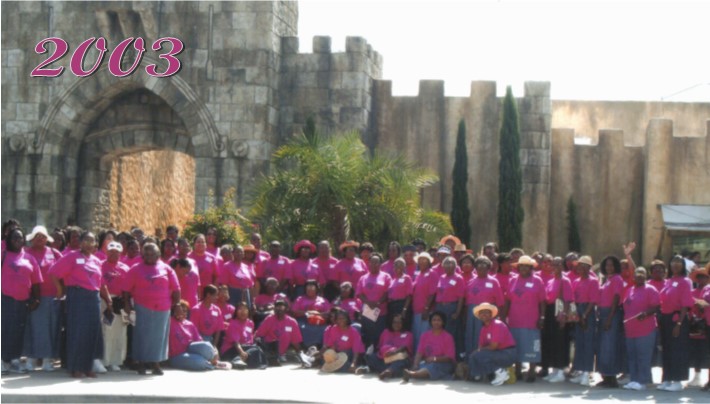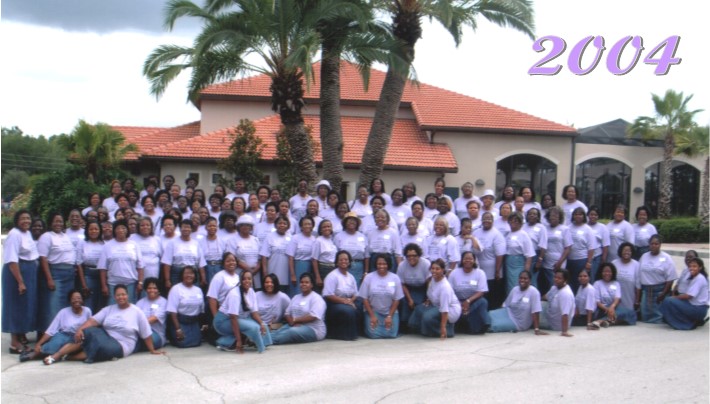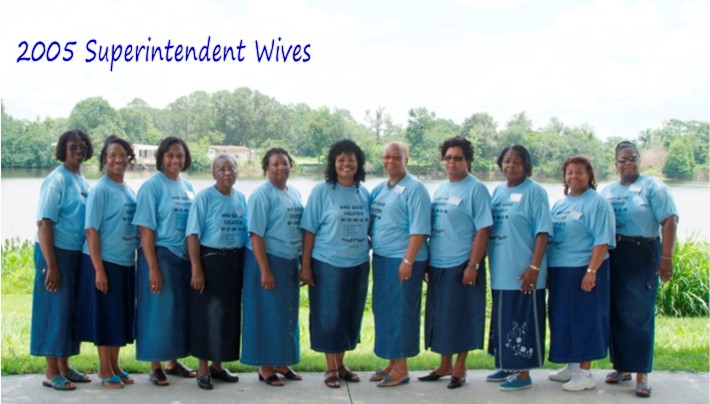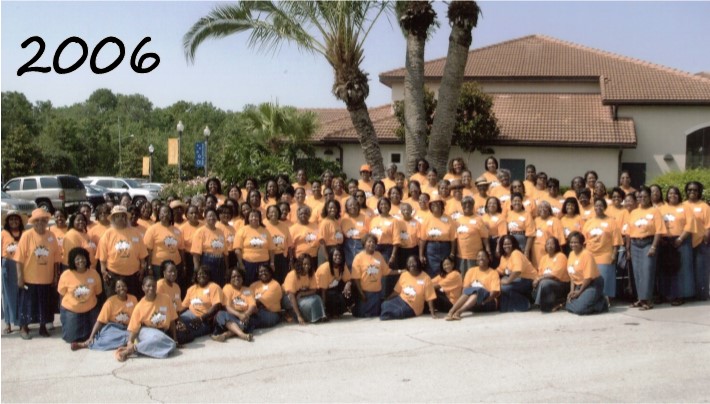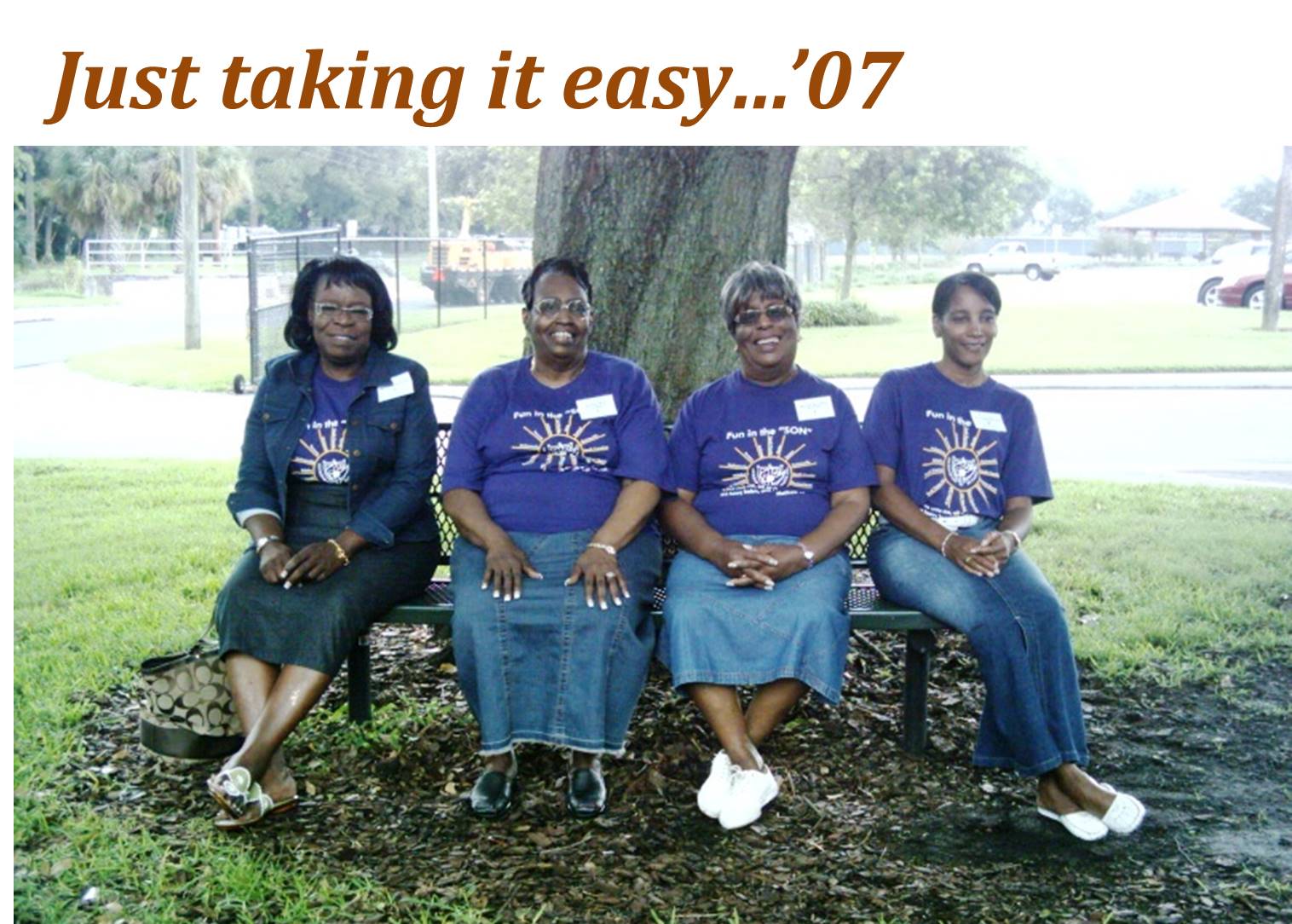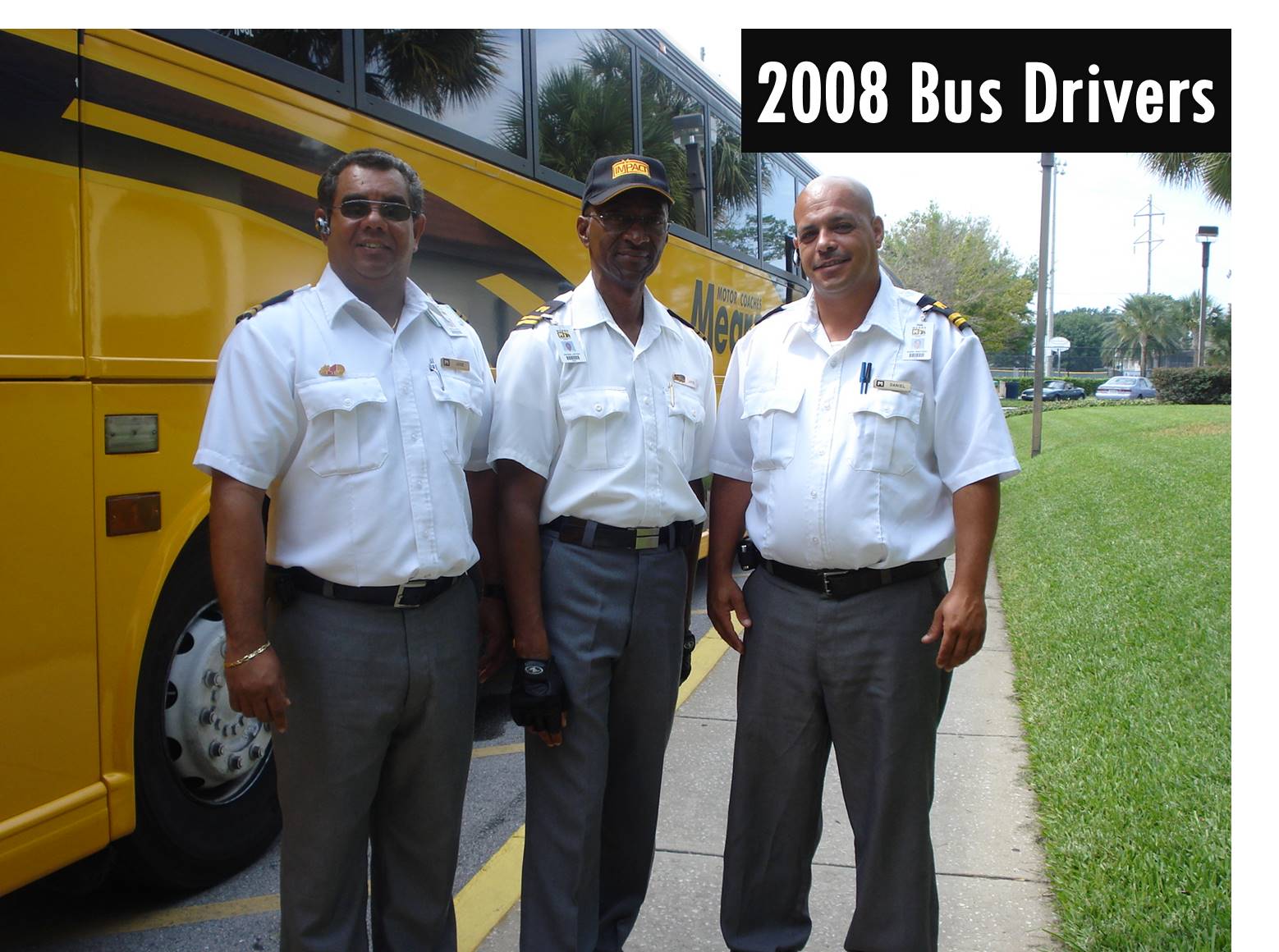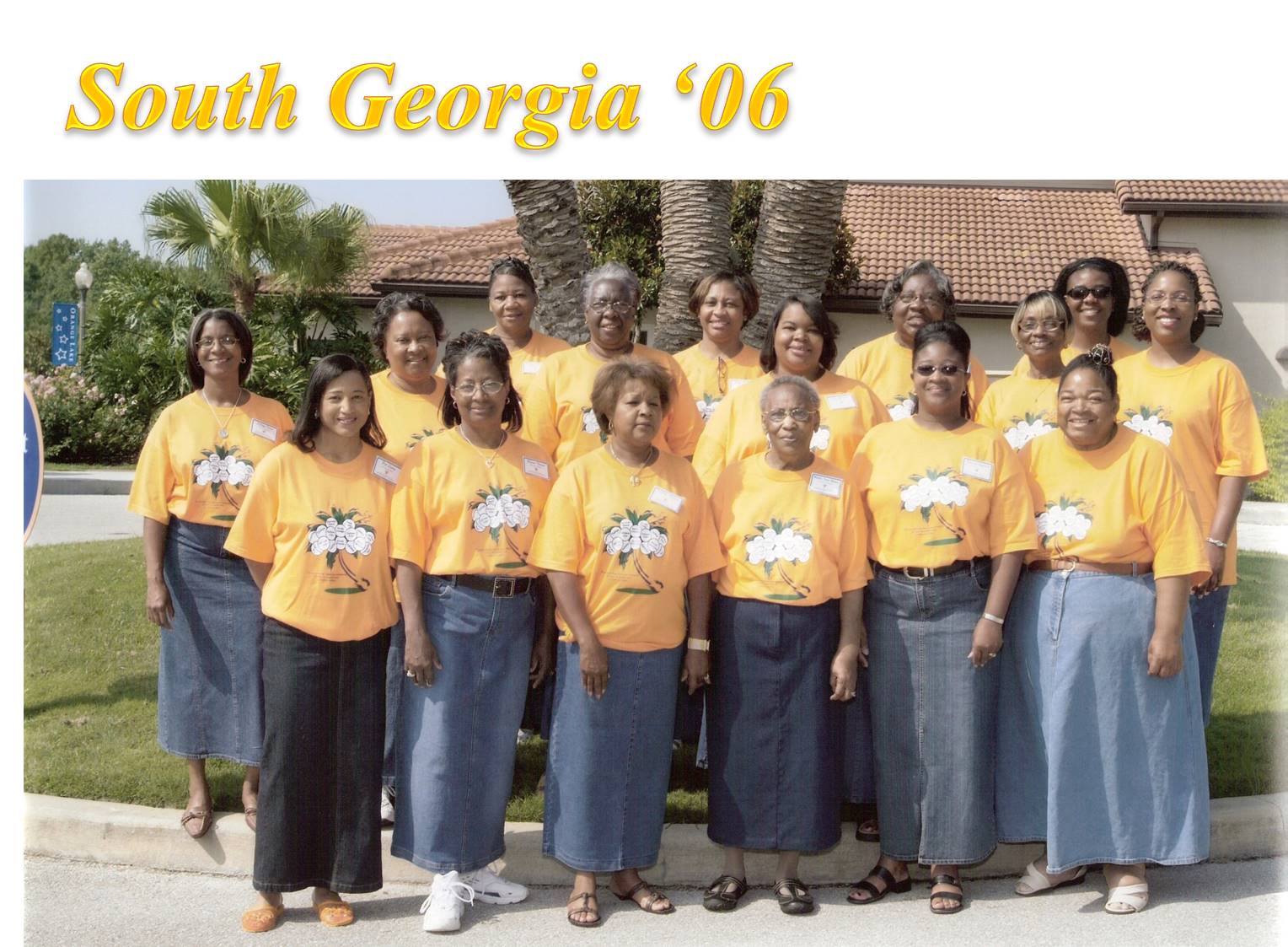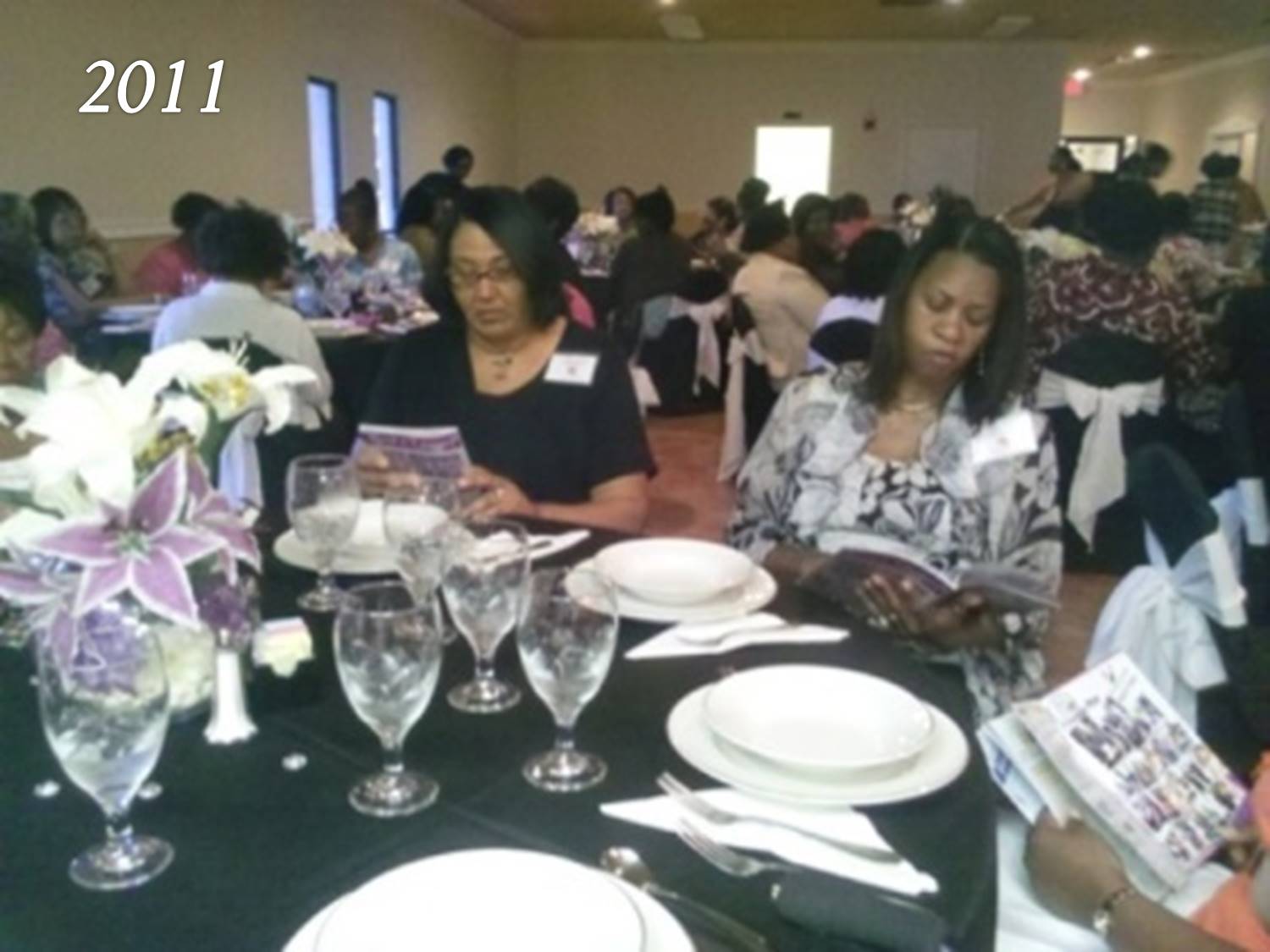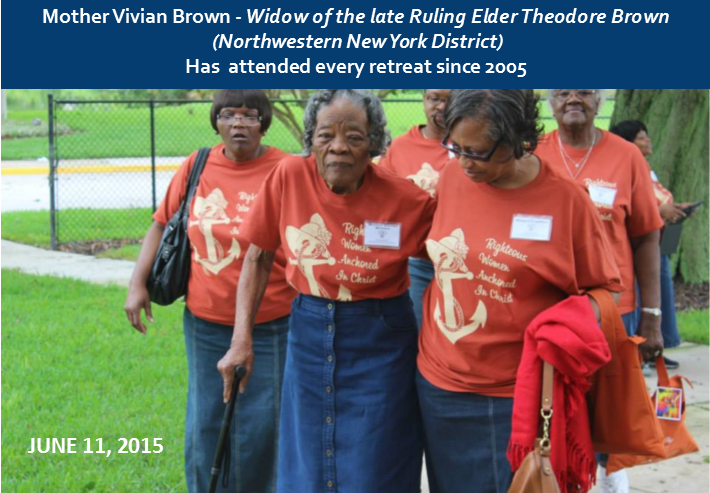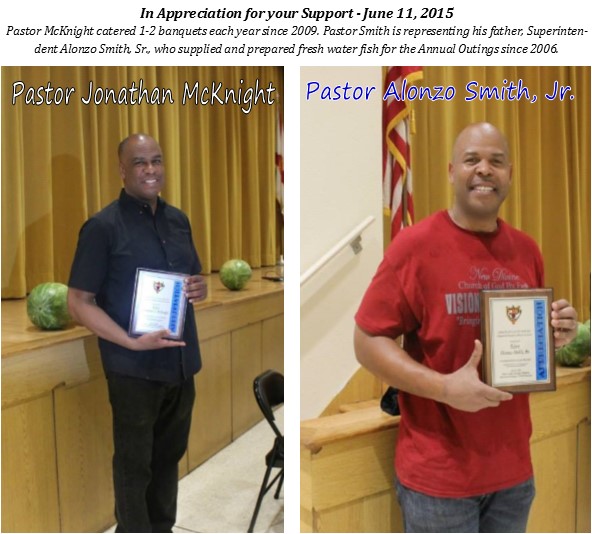 In Memory
Many beautiful women who attended the Retreat are no longer with us. We thank God for the opportunity to fellowship with them at this event and National Conventions. Forever In Our Hearts...