Page 11 of 22
Chicken and Cheese Stuffed Bread (Calzones)
From the COGBF Cookbook:
Submitted by Michelle McBride (South Carolina District) Posted April 3, 2015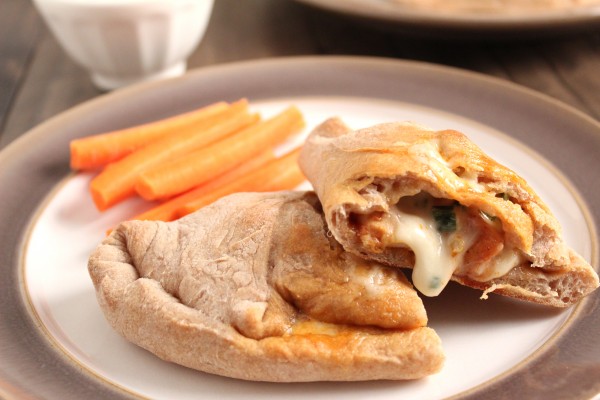 3/4 pounds of boneless, skinless chicken breasts or thighs
4 tablespoons of olive oil
1 tablespoons of dried basil
1/2 tablespoons of dried oregano
1/4 tablespoons salf
1 medium onion chopped
2 cloves of garlic
1-10 package of refrigerated pizza crust dough
10 ounces of mozzarella cheese
Directions
Preheat oven to 350 degrees. Grind chicken in blender or food processor or have butcher grind at supermarket. Heat 2 tablespoons of olive oil in a skillet and cook until done; stirring to break apart. Add basil, oregano, salt , and pepper. Remove, drain and set aside. Heat remaining oil in skillet. Cook onions until transparent; add garlic and cook about 1 minute more. Combine with chicken mixture and set aside.
Roll pizza dough to about 8 x 11 inches. Layer chicken, then cheese. Roll dough from the narrow end. Place seam side down on a greased cookie sheet. Pinch ends of roll together to seal. Bake at 350 degrees for apprx 20-30 minutes until golden brown. To serve, cut into slices.