Page 13 of 22
Squash Casserole
From the COGBF Cookbook:
Submitted by Monica George (South Carolina District) Posted April 2, 2015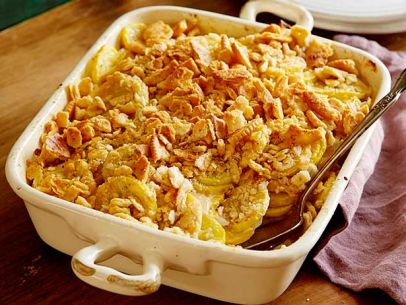 Ingredients
2 cups of drained, cooked squash
1 teaspoon salt
1 stick butter
Dash of salt
1/2 cup milk
2 cups cheese, diced
1 medium onion
1 1/2 cup cracker crumbs (save part for topping)
2 eggs
Directions
Combine all ingredients and pour into a buttered casserole dish. Top with reserved crumbs and bake 30 to 40 minutes at 325. Serve with joy.