Page 18 of 22
Crockpot Pepper Steak
From the COGBF Cookbook:
Submitted by Anita Weems (South Alabama District) Posted April 2, 2015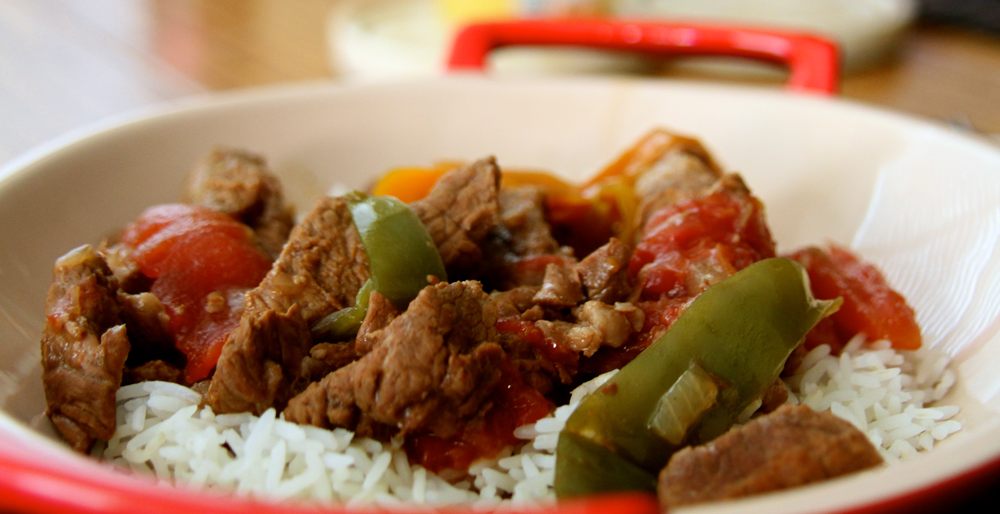 Ingredients
1 1/2 lbs steak, thinly slice strips
1tsp butter
 clove garlic, crushed
2 slices fresh ginger or 1/2 tsp ground ginger
3 onions, thinly slice
2 tsp. soy sauce
1tsp. pepper
1 cup beef bouillon
3 green peppers, slice in rings
INSTRUCTIONS
Brown steak in fry pan with butter, garlic and ginger.  Remove from pan and add all ingredients to crock pot except green peppers. Cover; cook for 6-8 hours on medium.  Add green pepper rings and cook for another hour. 
Serve over rice.