Page 20 of 22
Sausage and Shrimp Jambalaya
From the COGBF Cookbook:
Submitted by the Late Alma Johnson (Jacksonville District) Posted April 2, 2015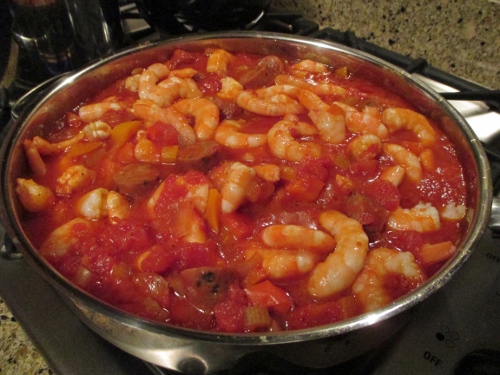 Ingredients:
1 Pound of mild sausage
1/2 Pound of hot sausage
1 onion
1/3 bell pepper
1 stick of celery
2 cans of tomato sauce
1 pound of cleaned and deveined shrimp
INSTRUCTIONS
Slice sausage thinly or dice. Place in a large skillet with diced onion, bell pepper and celery. Add 1/3 cup of water and allow to simmer. When sausage is done, drain and add tomato sauce and season with salt or favorite seasoning to taste. Raise heat slightly until mixture comes to a slow boil.  Add shrimp and let the mixture cook another 7-10 minutes until shrimp are done. Do not overcook shrimp.
Serve over rice.