Page 21 of 22
Corn Casserole
From the COGBF Cookbook:
Submitted by Carolyn Reynolds (Gainesville District) Posted April 2, 2015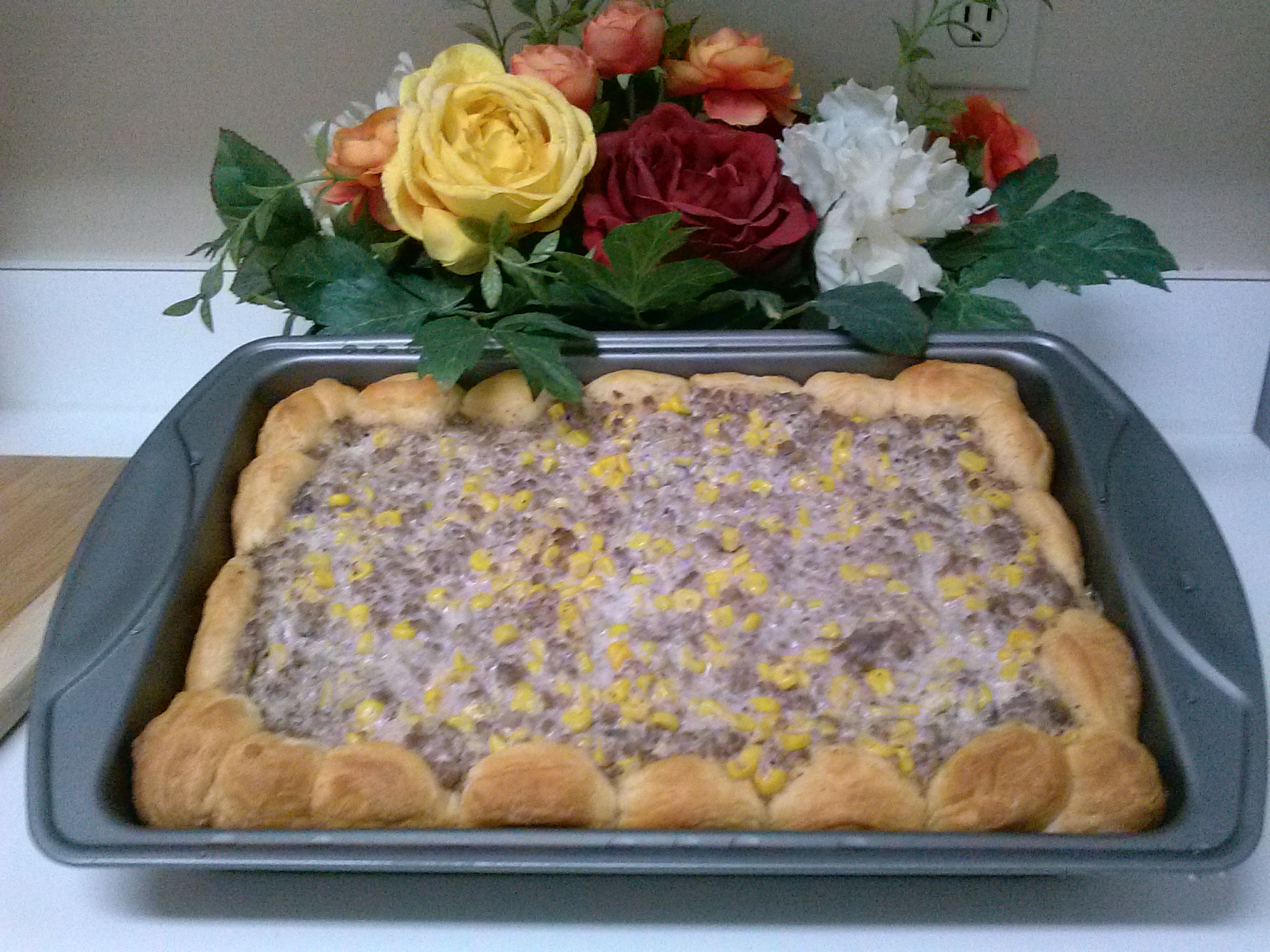 Ingredients:
2 Pounds of Ground Beef or Chuck
2-3 Cans 15oz. Corn
1 1/2 Cans Cream of Mushroom Soup
8 ounces of Philadelphia Cream Cheese
1 Can Hungry Jack Rolls (8-10) rolls
INSTRUCTIONS
Pre-heat oven to 400 Degrees. Brown and season ground beef in large pot, drain. Return beef to pot. Set temperature to medium heat, add cream cheese. Mix well with ground beef until melted. Add cream of mushroom soup, stir well. Drain corn then add to beef mixture. Reduce heat and simmer for 5 minutes.
SLICE ROLLS IN HALF
Pour corn casserole mix in a 13 x 9" or larger pan. Line the roll halves around the sides of the pan on top of the casserole. Extra rolls may be placed in the middle and on top of the casserole. Bake at 400-degrees until rolls are brown (10-15 minutes).  Let stand for 15 minutes before serving.