Page 4 of 22
K's Salmon Croquet Surprise
From the COGBF Cookbook:
Submitted by Dorothy McGriff (Ocala District) Posted April 3, 2015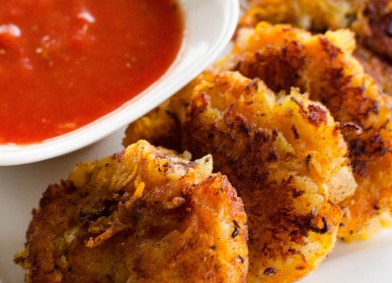 Ingredients
1 can of salmon 14 3/4 ounce
1 small onion (chopped)
1 egg
3/4 cup of self rising flour
Dash of pepper
Your favorite cooking oil
Mix all ingredients except oil. Form small balls with spoon. Drop into hot oil, turning as needed once they riise to the top. When brown on both sides, place on paper towel to drain excess oil.
Serve at breakfast with grits
Serve at lunch with baked beans
Serve as snack it ketchup or seafood sauces