Page 5 of 22
Chicken Pot Pie
From the COGBF Cookbook:
Submitted by Tina Davis (South Georgia District) Posted April 3, 2015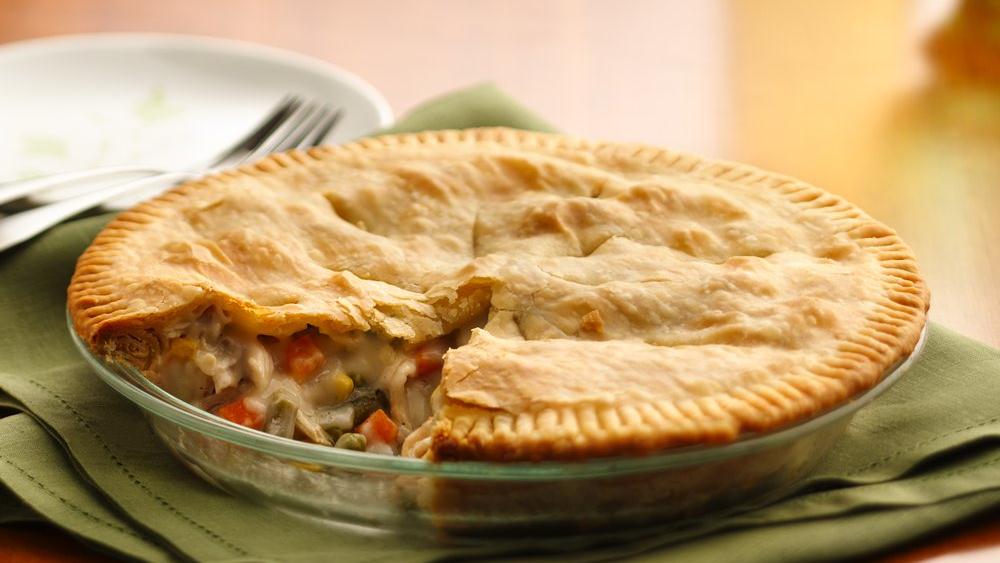 Ingredients
1 stick butter
3/4 cups flower
3 cups chicken broth
2 cups cooked chicken
1 small can corn
1 can of peas and carrots
1 medium onion
1 teaspoon garlic
1 cup egg noodles
2 pie shells
1 can condensed milk
Directions
Preheat oven to 350o. Melt the butter. Add flour and mix well together.  Add the condensed milk and the broth. Add the chicken and all other ingredients. Pour mixture in pie crust. Fasten second pie crust on top.  Bake at 350o  for 1 hour.