Page 8 of 22
Condensed Milk Pound Cake
From the COGBF Cookbook:
Submitted by Mabel Roberts McGriff (Jacksonville District) Posted April 3, 2015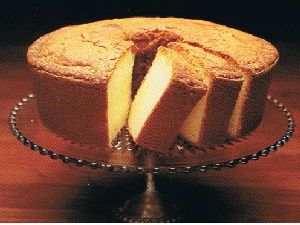 Ingredients
3 cups of all purpose flour
2 cups of sugar
6 eggs (slightly beaten)
1 14oz can Eagle Condensed Milk
4 sticks of butter
1 teaspoon lemon or vanilla flavor
Pinch of salt
Directions
Preheat oven at 3250.  Use bunt pan. Mix cream butter and sugar, beat.  Add eggs, beat. Add, flour and salt in a container. Add one cup of flour with 1/3 of the milk; beat. Repeat twice more until all the ingredients are gone. Bake at 3250 for 15 minutes then reduce to 3000; bake for an hour til done. Test with toothpick.