Page 9 of 22
Southern Macaroni and Cheese
From the COGBF Cookbook:
Submitted by Cathleen Green (South Florida District) Posted April 3, 2015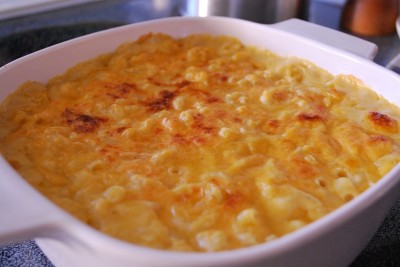 Ingredients
1 8 ounce box of macaroni
1 small container of sour cream
1 small container of cottage cheese (small curd)
1 can of cream of mushroom soup
1 can of Carnation
2 tablespoons of mustard
1 egg
salt and pepper to taste
1 bag of shredded cheese
Instructions
Preheat oven to 325o. Boil macaroni according to instructions on the box. Drain, slightly beat egg and mix all ingredients.  Save a little cheese to sprinkle on top. Bake in oven for 35 - 40 minutes.