Page 1 of 4
Written by the COGBF Women's Ministry Staff: March 23, 2015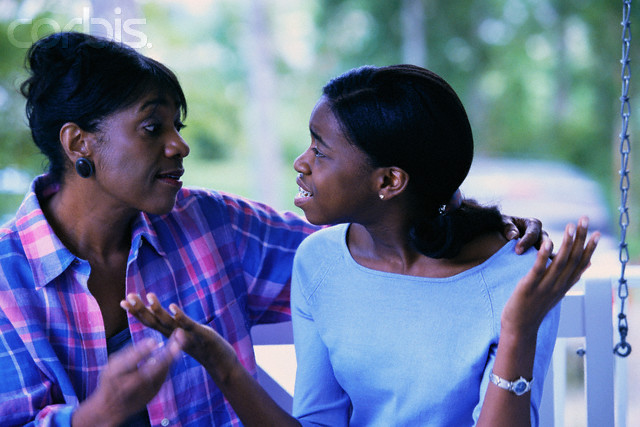 This girl is getting on my last nerves!!  She's disrespectful, stays out half the night and is doing the exact opposite of everything I taught her.  And even though she's only 17, she talks back, doesn't work and dresses in an unflattering way!
How many times have we heard the frustrations of Christian parents who are wilting under the strain of rebellious children?  They have tried everything in their power but the situation seems hopeless. These parents lived according to Ephesians6:1-3 which reads:
Children, obey your parents in the Lord, for this is right. "Honor your father and mother"—which is the first commandment with a promise— "so that it may go well with you and that you may enjoy long life on the earth.
Some are even discouraged with Proverbs 22:6 which reads:  Train up a child in the way he should go: and when he is old, he will not depart from it. Why?
Because they cry, "Lord, I've had it with him.  I took him to Sunday School and had him play sports to keep him out of trouble.  We went to church every time the doors opened and he does this? Child please!"
I stopped by to tell you weary parents to fear not because Proverbs 22:6 is a contract with God.  He said that if you trained them right, they will eventual come around.  However, it didn't say they will straighten up at age 23 or 31, it just says they won't depart.  Your child might not accept Christ until he/she is 50-years old but they cannot depart from the foundation you set for them.
This contract with God should behoove every parent with young children to step-up the training and to make some serious deposits into their future and your sanity today.
Stay tuned for new articles.