Written by, Minister Carolyn L. Jacobs, Jacksonville District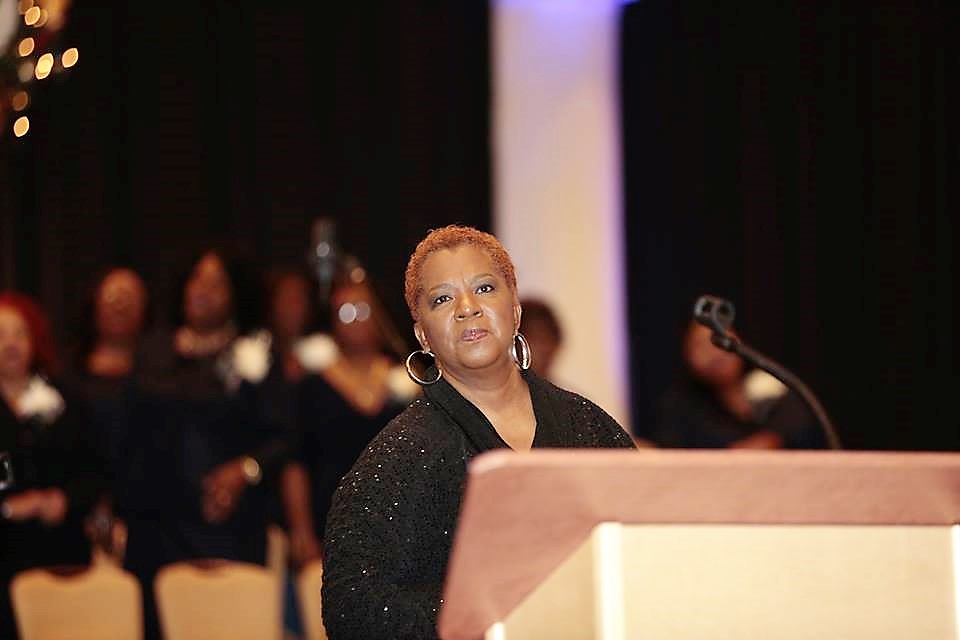 The By Faith Women's Worship Experience with Babbie Mason was held Saturday, December 16th, during the COGBF National Convention. It was an awesome worship experience for all attending. Ms. Mason's ministry is truly a gift from God. Not only is she an amazing vocalist and songwriter, she has the anointing of God resting over her ministry. 
Her opening selection was a beautiful rendition of the contemporary Praise and Worship classic, "You Deserve It". Other selections were, "Every Praise is to Our God" and "How Great is Our God". She also teamed up with the choir to sing one of her hit recordings, "God Will Open Up the Windows of Heaven", which was beautifully done.
As Ms. Mason began to minister she said that "God had given her a revelation that she was his favorite". It was through her study of John 17:20-23, that the Holy Spirit dealt with her heart as to how much God loves us. Because God loves us with the same love that he has for his Son Jesus (John 17:23 AMP, "I in them, and You in Me, in order that they may become one and perfectly united, that the world may know and [definitely], recognize that You sent Me and that You have loved them [even] as You have loved Me), we can trust him to know and do what is best for us.
She said that Jesus has already prayed for us, and his prayer is what gives us strength and comfort. We also have others praying for us as well. It is a powerful insight to know that we are on the prayer list of others but also on the prayer list of Jesus, who continually intercedes for us.
As I gave further thought to writing this article, it was placed in my spirit, to get feedback from some of the ladies attending, to get their reaction to the service. Here is what they had to say:
"What impressed me most during her concert was how she emphasized how much God loves us…Sister Gwendolyn McIntyre, Yulee, FL.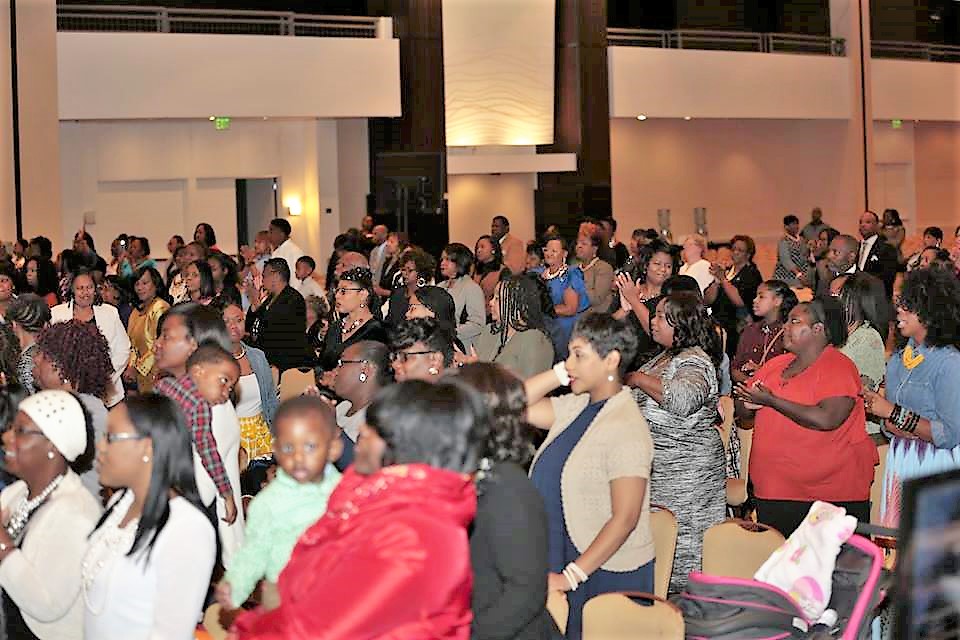 "I thoroughly enjoyed her. If I had one complaint is I wish she had more time. Throughout the years, Babbie Mason has been true and faithful to her ministry. I have been a fan of hers for many years and have seen the growth and elevation of the anointing on her life via song and when she ministers. She projects a sweet and calming spirit. She was captivating with words of wisdom and biblical truths. Babbie's life stories are what most true worshippers can relate to as we strive to live a life pleasing to God. Babbie Mason is a unique woman of God that He specifically assigned for a mission to bless lives with her music, and minister with words of encouragement to troubled, weary, and lost souls in such a time as this. Babbie Mason is a class act to the body of Christ. Love her… "Sister Carolyn Walker, Dublin, GA.
"I thought the concert was wonderful. I was so moved when she begin to share St. John 17, concerning how much Jesus loves me. It brought tears to my eyes. I will always read that scripture with that thought in mind…" Minister Mary Calhoun, Yulee, FL.
I loved how she built the women of God up by reconfirming God's amazing love for us is equal to his love for his Son. The scripture St. John 17:22-23 was a profound revelation that made a great impact in my life. I brought the CD!!...Minister Felicia B. Sims, Yulee, FL.
Ms. Mason said that many of her recent works have been based on John 17, which was the inspiration for her writing "All you Need". Following the concert in the reception area, she and Sister Elaine Slocum, Starke COGBF, gave us an impromptu duet of one of her recordings. You could feel the presence of God in such a special way. What a blessing.
I found Ms. Babbie's presence to be delightful, she has a sweet and humble spirit. The COGBF Women's Ministry Board hope that you enjoyed the service. We are thankful for Lady Delois McKnight's vision in proposing this service and the Leading Ladies for their support. A special thanks is given to the volunteers who served as hostesses to ensure that the women attending could sit with their local First Ladies or District First Ladies. To all others that played a significant part in making this service successful – thank you.  We look forward to hosting other events that will be a blessing to the By Faith Women. 
Click here to view the full Photo Gallery.