Written by the COGBF Women's Ministry Staff: March 23, 2015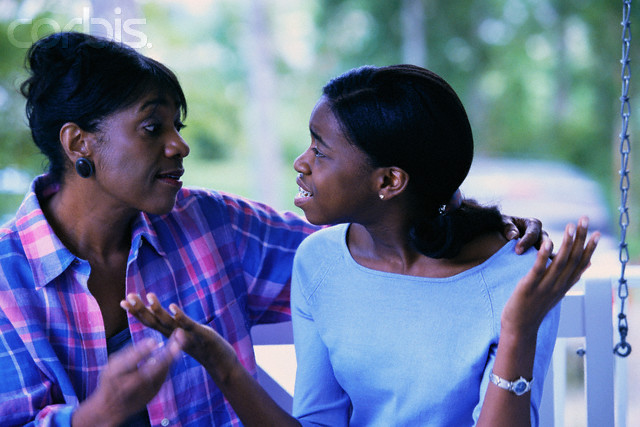 This girl is getting on my last nerves!!  She's disrespectful, stays out half the night and is doing the exact opposite of everything I taught her.  And even though she's only 17, she talks back, doesn't work and dresses in an unflattering way!
How many times have we heard the frustrations of Christian parents who are wilting under the strain of rebellious children?  They have tried everything in their power but the situation seems hopeless. These parents lived according to Ephesians6:1-3 which reads:
Children, obey your parents in the Lord, for this is right. "Honor your father and mother"—which is the first commandment with a promise— "so that it may go well with you and that you may enjoy long life on the earth.
Some are even discouraged with Proverbs 22:6 which reads:  Train up a child in the way he should go: and when he is old, he will not depart from it. Why?
Because they cry, "Lord, I've had it with him.  I took him to Sunday School and had him play sports to keep him out of trouble.  We went to church every time the doors opened and he does this? Child please!"
I stopped by to tell you weary parents to fear not because Proverbs 22:6 is a contract with God.  He said that if you trained them right, they will eventual come around.  However, it didn't say they will straighten up at age 23 or 31, it just says they won't depart.  Your child might not accept Christ until he/she is 50-years old but they cannot depart from the foundation you set for them.
This contract with God should behoove every parent with young children to step-up the training and to make some serious deposits into their future and your sanity today.
Stay tuned for new articles.

Mother Jessie McKnight: Raising Godly Children and Grandchildren
Interview: Emeritus First Lady Jessie McKnight by Phyllis McKnight, Gainesville District. June 27, 2015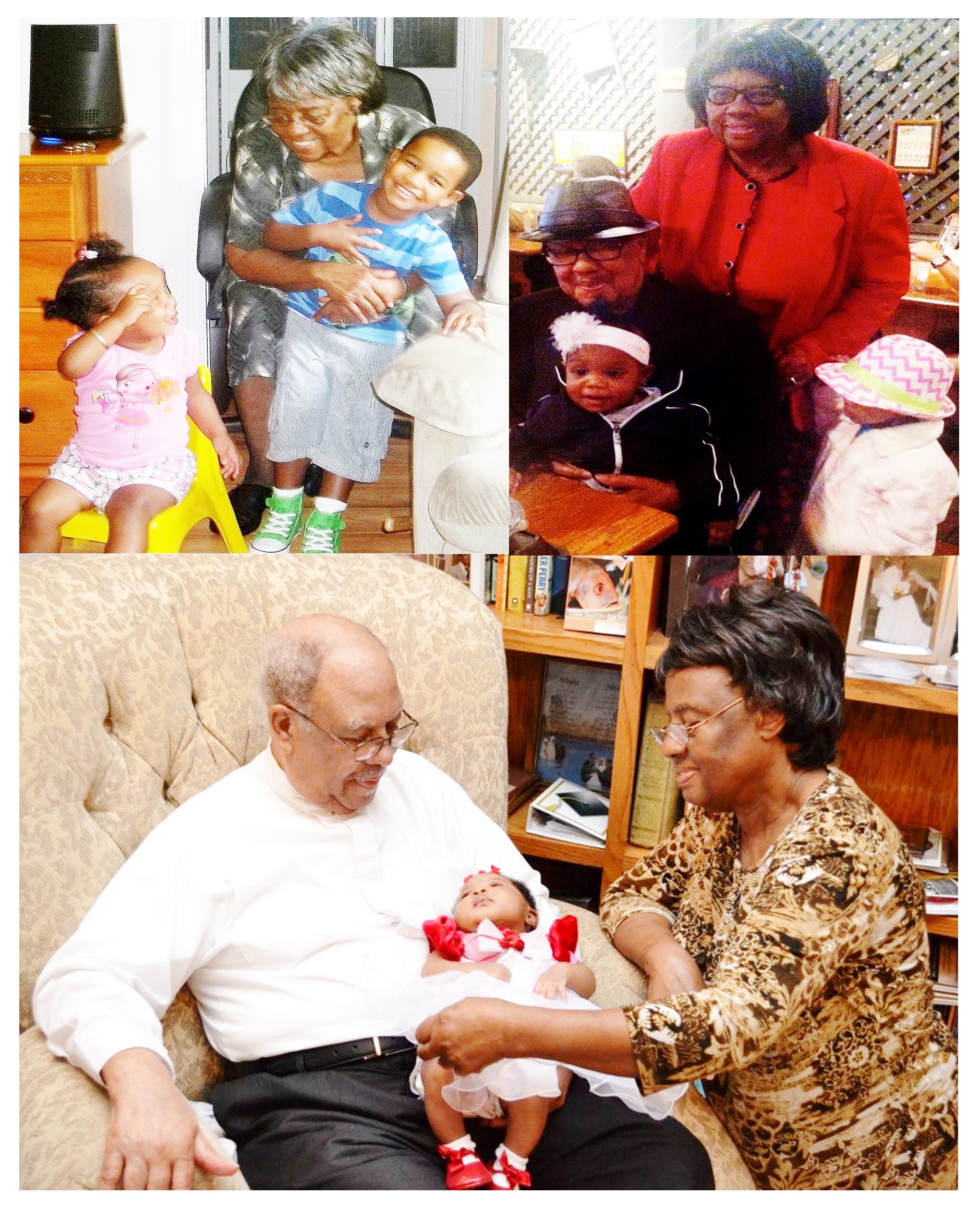 Q: What advice would you give to young Pastor's wives of today? 
A: My advice to young pastor's wives is to know who you are in God and to have a prayer life.   Dig deep in the word so it will show you the things that you need to do for the Lord and order your steps.  Have the love of God in your heart, so you will know how to love people with all kinds of personalities.  Only the love of God can help you do a good job at loving people.  Have a good relationship with your spouse and always keep him lifted up in prayer.   If you have children show them the love of God and let them see it in you.
Q: How were you disciplined as a child?
A: I was discipline as a child to always show love and respect for our elders and to love family and to respect my parents.  I did not get too many spanking but a lot of lectures on how to act. Both parents talked to us and when we disobeyed they showed us how disappointed they were and that really got our attention.
Q: What do you believe is the best way to discipline children today?
A: I believe the best thing today is to listen to them when they talk and make them feel comfortable to talk to you about anything good or bad and you must be able to listen because you want to hear it first.   You want them to never be afraid to come to you with any problems they are facing.   Don't always be critical and not encouraging. Always teach them to fear God. Let them see that you fear God.
Q:  How should grandparents love without spoiling their grands and great-grands?
A: Grandparents should love them strong but be strict on them obeying.  Let your yes be yes and no, no.  Don't praise them when they step out of line.  Teach them that you must obey God and so must they.  Tell them it makes God happy when you obey him.
Q:  What advice would you give to single moms who are trying to train their kids in the ways of the Lord?
A: I would tell them to be a living, godly example in the home.  Try not to yell and scream at the children and make them feel uncomfortable. Teach them that they need prayer and need to know how to pray.  Tell them that they need God's help when they have difficult things in their lives.  Let them know they can talk to God about their problems. Let them know that God is concerned about everything that goes on in their lives.
Q:  Do you have anything else to share about child rearing? 
A: Be able to communicate, laugh and have fun with your kids.  Let them know that they are a gift from God and that they are special. And, to quote my beloved mother (the late) Mother Robbie Camps:
"When you don't know what to say, don't say nothing."
"PK's" Preacher Kids
Written by Mother Viola Livingston, South Carolina District: April 30, 2015

Holy Greetings my dear sisters and fellow citizens In the Lord.
Train up a child in the way he should go and when he is old, he will not depart from it." Proverbs 22:6
What a promise for Christian parents! When you feel pressured by the task of raising children, especially the parents of PK's, take comfort. You are not alone. Your heavenly Father is with you and promises that the effective witness of your life will not fail to bless them. You are the divine example that teaches them. Remember Christ took out time for children. He said, "Let the little children come to Me, and do not forbid them; for of such is the kingdom of heaven." Matthew 17:14.
Dear ones, PK's are just like other kids. They have needs, wants, and love for the congregation their father pastors. Pastors are the head of their homes and should rule it well. The Bible states, "One that ruleth well his own house, and having his children, in subjection (under loving control) with gravity (earnestly); For if a man know not how to rule his own house, how shall he take care of the church of God?" I Timothy 3: 4 & 5.This scripture is evidence of those fathers who fail to adhere to the Word of God in ruling their house. Their children fall astray and victim to the world satan has made for their destruction.
When Pk's are taught and shown how to love and respect others, I really feel they will put that love and respect into action in how they treat others and especially, how they treat themselves.
We should also teach and show them how to reach children of their age groups to minister to them on living righteously. Show them selflessness, always displaying a happy smiling face and pleasing personality. These qualities will allow you to have a happy and glorious life in Christ and your fellow friends.
Remember, PK's will make mistakes or error. We should not give up on them. That is reflective of one of God's attributes. Because He will not give- up on His children. Reach out and help them. Although they know better, they may not always do better.
I'm telling you, it's alright to be a PK. I once was one and made it with the help of parents and church Family. I also had and have PK's. By the help of God, my mother, and church family, we can make it as well.
I taught my children to love and respect others and to play fair. I taught them as well as gave them an example to follow. We have allowed people to live with us and did not have any trouble.
Dear heart, it's alright to be PK's. Let   the Lord be your guide. Always show yourself friendly.
Much Love,
Mother Viola Livingston
How to balance it all: Mother, Career, School, and Church
Written By Brittany Rudolph; SE Alabama/NW Florida District, Posted April 22, 2015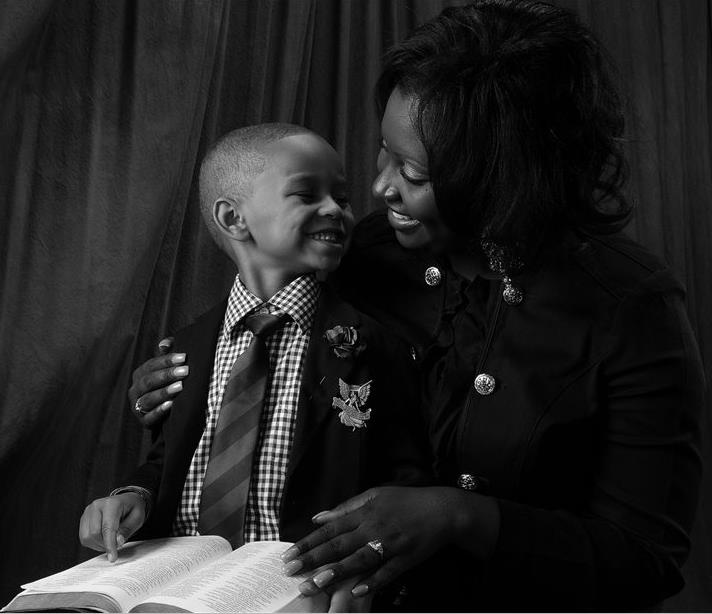 Greetings! My name is Brittany Rudolph and I am a 27 year old single mother. I am a graduate of Tuskegee University. My son, Christian Bernard, is 5-years-old. I am a full time employee of the State of Alabama, full time graduate student, very active in my local, district, and national church, community activist, and a mother. I remember one day as I preparing to get on the elevator my boss asked me, "Brittany, how do you do it?" I replied, "What are you referring to?" She stated, "All the hats you wear?" I answered, "My faith in God is what keeps me rooted and grounded."  As I entered the elevator I began to praise God because I had never thought about how I do all that I do and how I actually manage to keep it all together.
Don't get me wrong, there are days in which I get discouraged and ask God to send me some help. But then I think about all the people who are out there in the world that are suffering worse than myself, I begin to repent for praying selfish prayers. Then I begin to quote my favorite scripture to myself: "Faith is the substance of things hoped for and the evidence of things not seen!" Following that, I look around to see how blessed I really am and then I snap out of it and get back to work.
There are times when it's challenging balancing my priorities and fulfilling my purpose/calling in God. I am able to achieve it. As a teenager, I watched my mother carefully. She never knew that I watched her every move and reaction to every situation. My mother was a mother, career woman, daughter, counselor, friend, and a Pastor's Wife. I watched her balance things so carefully. She never got bent out of shape. Sometimes, I would ask her, "Mom do you ever get tired?" She would say, "I have to fulfill my call." I never heard her complain. She was so dedicated to the family and the call of God. It was her example that taught me how to stay busy for the Lord and fulfill my natural duties.
I want to encourage all of the single mothers out there. Single parents should be careful to remember that as long as they live their lives in undivided devotion to God, He will always direct them to put their children first. My son is my first priority. He loves the Lord and everyone that knows him can confirm that. Your life must be lived first to ensure your child is raised to fear the Lord and live for the Lord. This will be well pleasing to God and cause Him to shine favor on you. God has blessed me to have a VERY large support system to raise my son. I believe in my heart it's because of my commitment and faith to God. I don't worry about getting a husband anymore because during my time of singularity I am married to the Lord. I am committed to my son and the will and work of the Lord. God will take care of all of that in his timing.
Being a mother, career woman, volunteer, Christian woman, student, daughter, and friend is a demanding job. However, I want to encourage all of you through faith in God You can and you WILL make it!
Brittany