September 22-23, 2017
Theme: "Women Reaching Women"
Scripture: Titus 2:1-5 / 2 Cor. 1:3-5
Written by, Evangelist Eleanor Thomas, Conference Coordinator Byron, COGBF
Our Women's Conference held at the Hilton Garden Inn in Tifton GA was beautifully decorated. The colors were Navy Blue, White, and Key Lime; accented by Pearls that were draped from the décor on every table as a symbol of the delicate intriguing way Pearls are formed in the shell of Oysters on the ocean floor. They signify beauty and purity in a colorful array.  Pearls were worn by every sister at our Friday Night Candle-lighting Banquet with a representative from each local church dressed in white. They held a lighted candle to honor the loved ones that are absent from the body but present with the Lord. Our keynote speaker was Lady Cynthia Porter of Byron COGBF. Her topic was, "There is power in the name of Jesus; breaking every chain."
Our Saturday morning started with an early breakfast, and time was allowed for checkout. It was followed by Morning Glory Prayer & Praise Service with a panel discussion.
The topics were:
Issues of Singleness by Lady Zellene Smith
Becoming a Shield (Protector) of your Husband- First Lady Diane Paul, Rochelle, COGBF,
Single Parenting – Min. Lisa Robinson, Assoc. Min Roberta, COGBF,
Triumphing over Depression, Suppression, Abuse, and Hurt- First Lady Cynthia Porter, Byron, COGBF.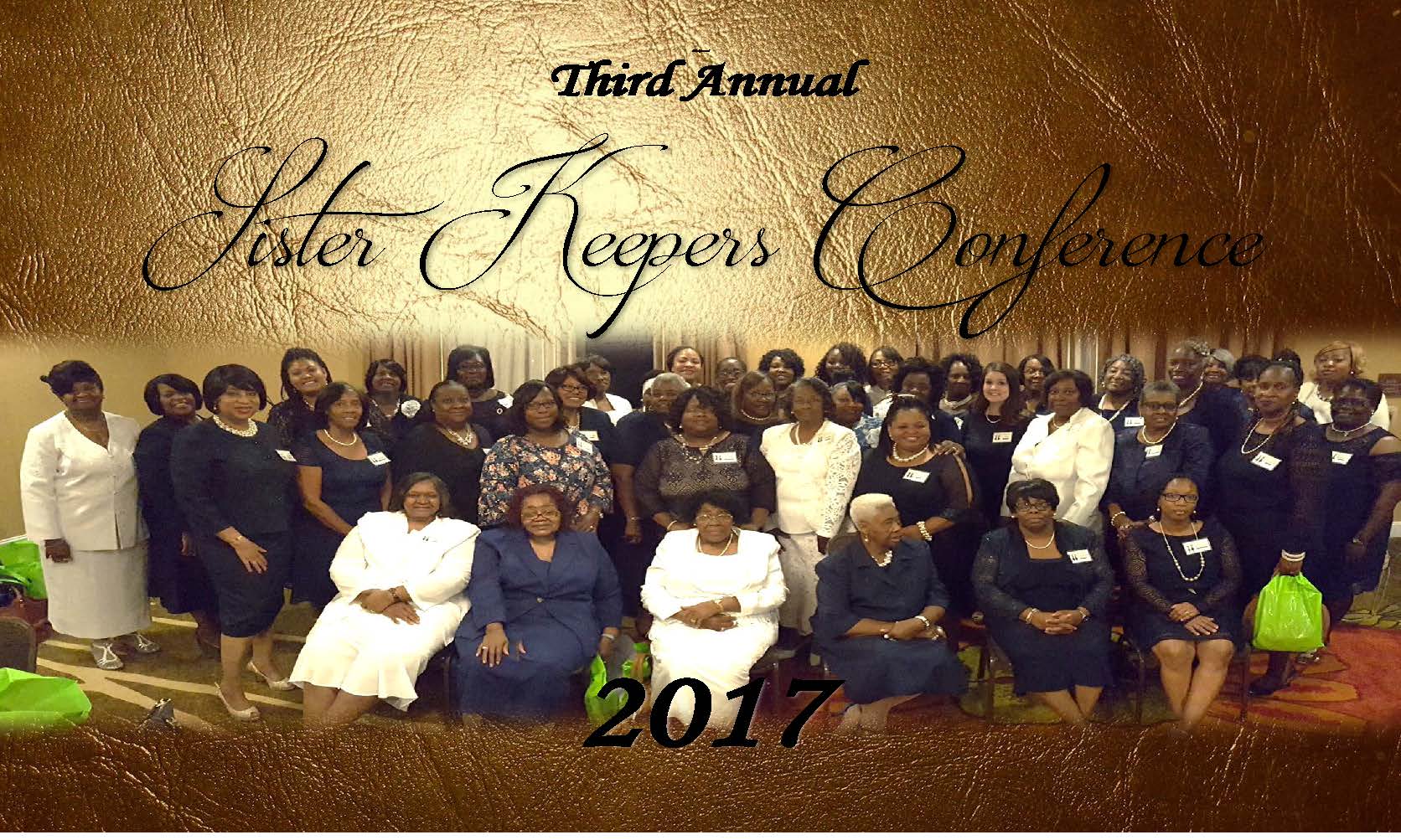 Prayer cloths were prayed over by our mothers and ministers and a bottle of oil was prayed over by our Superintendent and Elders Governing Board for every attendee. The Service ended with a Question & Answer forum.
Our closing ceremony began at 11:15, with fun, laughter, and gifts. Due to receiving news of the death of our icebreaker's family member, the Lord turned our Ice Breaker into a time of exuberating praise that touched every heart present. Uncontrollable praise filled the house, shackles were loosened, burdens lifted, and what a time of spiritual healing for everyone in the room. The bonding and a union of oneness was felt among the sisters that cannot be explained in words, as God's Holy Spirit encamped around us.
After a time, we enjoyed our drawings and presentations. Everyone received a registration gift bag and a t-shirt designed by Lady Zellene Smith's Son. We also had gifts from the Convention Center and Mayor's office of Tifton with special tokens of love that were personally made by Sister Tanja Williams of Abbeville, COGBF. The gifts also included body scrub, lips gloss, designer cupcakes, candy-coated goodies, chips, and a bottle of water. each panelist received also received a gift bags with their favorite snacks.
Once again, God has blessed our every effort, and we praise God that "He" took us to another level.
Pray our Strength in the Lord!