Written by: Minister Bobbie Jordan, South Georgia District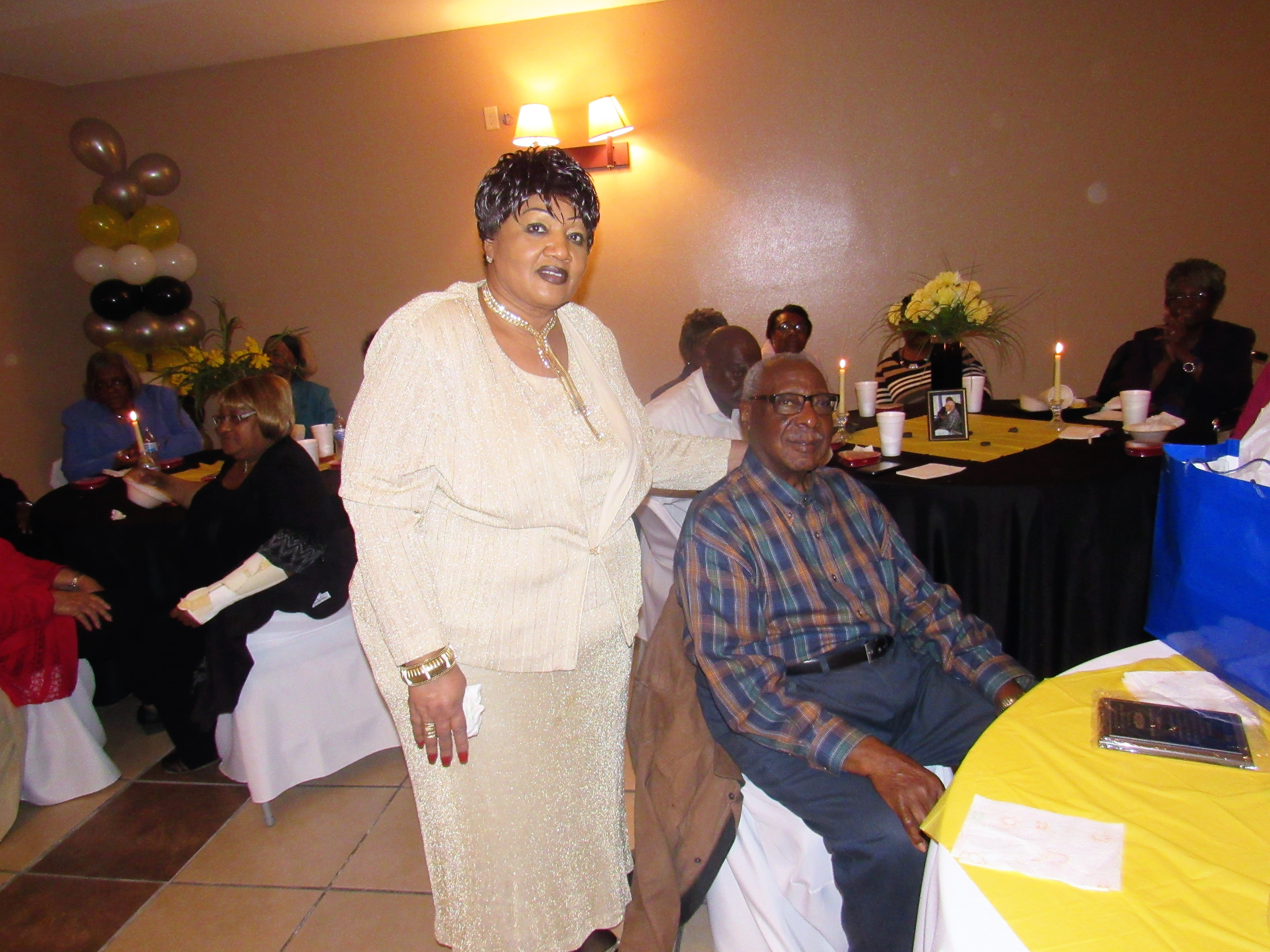 The Senior Supper Banquet this year was a great success. The banquet was set to begin at 6:30 p.m. However, some of the seniors (unlike our young people) arrived at 5:30 p.m. It always gives me a warm feeling to watch the seniors get out of their cars; some on walkers and some in wheelchairs. There are others who seem stronger than me.  Although several of our elders have transitioned, there are many more who have taken their place. The Iove I feel for the elderly is unexplainable. The joy that comes during this time is so awesome. I am so thankful that the Lord placed this supper on my heart.   
It's the 21st year we have served our elderly and I never imagined it to last this long and touch so many. The most valuable lesson I've learned is that if God puts something on your heart, it will turn out fine. Through all of the bumps and bruises we have had, every banquet has been a great success. It brings joy to my heart when I see these precious people come through the doors one-by-one. Some of them haven't missed a single time.  I know personally, that some have had sickness but they still pressed their way.  We had people from several counties around Georgia; Ashburn, Tifton, Lakeland, Hawkinsville, Eastman, just to name a few.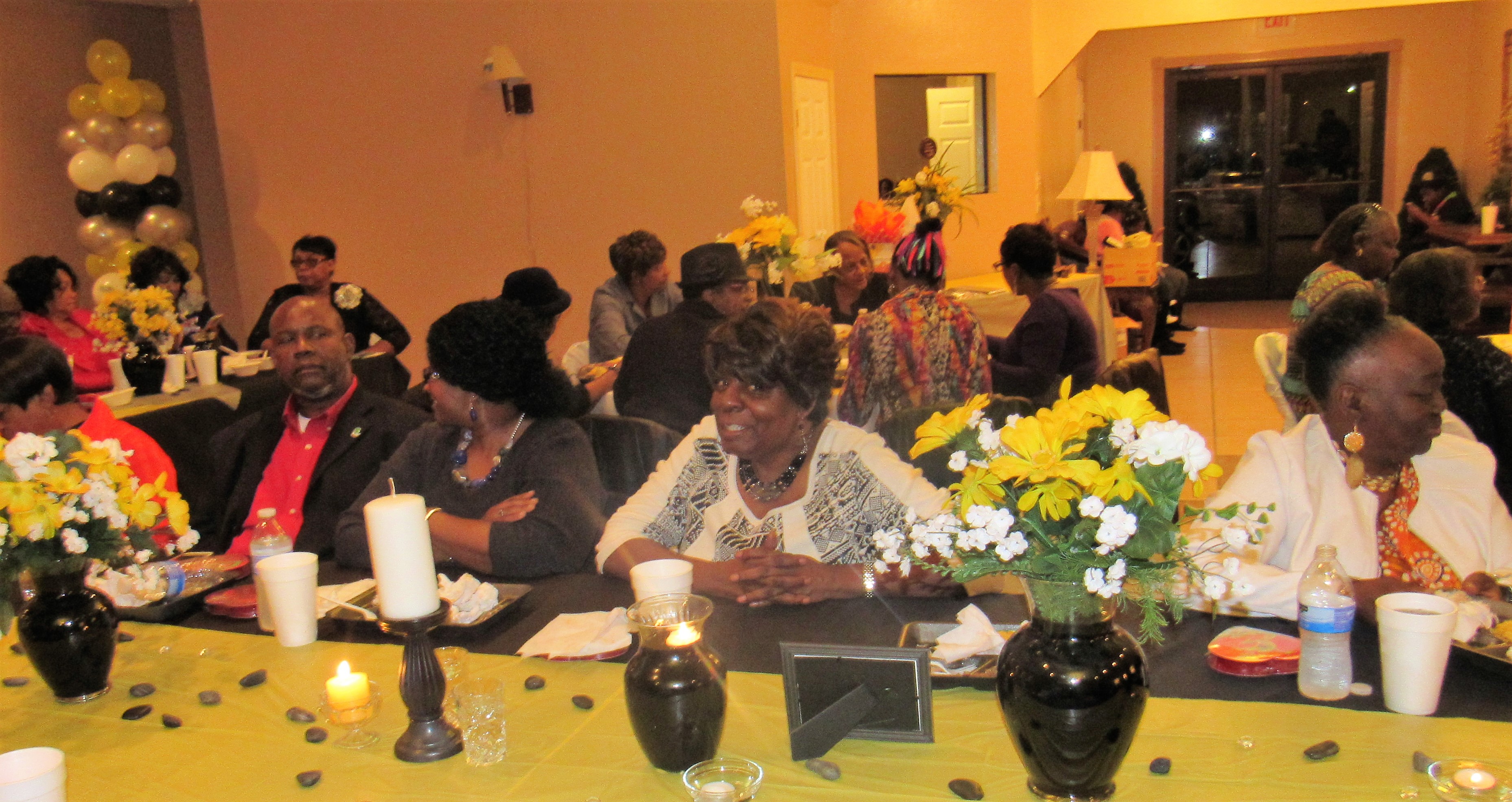 We had several honored guest, Superintendent Larry and Lady Kay Coffee, Pastor Vera Freeman, Elder Kenny and Lady Patricia Lester, Pastor David and Lady Charlene Munford, and Mayor Sammy Newsome of Willacoochee, GA and many more. 
Pastor Tyrone Jordan in the absence of Ruling Elder H.N. Turner opened with a prayer and a welcome.  The seniors had time to fellowship as the food was being served.  I made my way around the room talking with different ones and my eyes filled with tears because of the love I felt.  If you've never taken the time talk to an elderly person you've missed some precious moments.  The Love they have is unconditional. Although I am now 57 years-old, my children try and get me to sit down so that I can be served. It's hard for me to sit and be served when there is someone I can help serve.
Check out our photo gallery and see the pictures of our precious people. Ms. Leatha Deeds was our oldest woman at 96.S he was full of joy. She resides in Willacoochee, GA and is still driving. The oldest man, Deacon Ollie Tucker at 84 resides in Abbeville, GA. He is still driving.  It was a special time for everyone. 
I would like to thank (first of all) my pastor Ruling Elder H. N. Turner and everyone who donated their time and money to help make the senior supper to be a success. There were so many to volunteer their time over-and-over again. Some had been by my side every year and I am so grateful. It's been a great year we're looking forward to Senior Supper 2018.
Be Blessed, Minister Bobbie Jordan